Documentary : Modern Living

Let's Watch and Hear All in Japan! | Discovering Japan | Jewels of the Seto Sea | Second Life | Japan : On-the-Spot Reports | Find Your Dream Career | Grand jete | 20s Discovering Life | Cute Little Japanese Designs |
DC241754

ダンサー [NHK]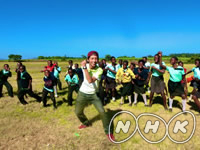 |Length : 24 |Year : 2017 |
Takanori Nakagome arranges dance events in which Japanese children and kids around the world take part together through web cameras.
Nakagome, 29, started dancing in high school. He worked for an education-related company after university, but after 4 years, he quit to realize the dream he had held since his student days – to travel the world teaching dance to children. This decision completely changed his life.
After returning from traveling around the globe, Nakagome started preparing to make teaching dance a full-time career. He began by holding online dance events, connecting with schools he visited on his travels overseas.
As word spread across social media, invitations to hold these events started coming in from all over Japan. He is also considering opening his own dance studio to "use dance to help children expand their potential." What drives Nakagome as he works towards fulfilling his dream?
DC241753

フットサル選手 [NHK]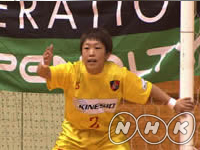 |Length : 24 |Year : 2017 |
Futsal goalkeeper Mari Nagashima has chased the ball on the field since she was 8, and dreams of playing for Japan's national team. Like all of her teammates, she is on an amateur contract. To make ends meet, she works as a non-permanent worker at a temp agency, a job that leaves her evenings and weekends free for futsal.
But as her 29th birthday approaches, Nagashima has started thinking seriously about what she will do after she hangs up her boots. As she ponders her future, her boss offers her a permanent position. It's a tempting offer from a career point of view, but becoming permanent staff would entail extra responsibilities – which could interfere with futsal practice and games. Will Nagashima take up the permanent position to safeguard her future, or continue chasing her sporting dream? At a crucial juncture in her life, this athlete must make a big decision.
The Show Must Go On~Overcoming the 2016 Kumamoto Earthquake~
DC241652

それでも幕を開けよう~がんばれ!熊本大分~ [ABC]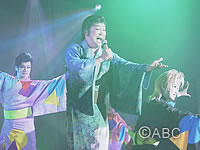 |Length : 25min |Year : 2016 |
Kumamoto Prefecture was hit by a devastating earthquake in April 2016. The Kobayashi Troupe, a traveling group of actors, was caught in the quake. Fortunately, no one suffered any life-threatening injuries, but the theater where they had been performing, so they were forced to evacuate. Theater owner Ryuji Genkai, who is also an actor, has opened up his facility to people in need, sharing his well water with people in the town with no running water due to quake damage. Ryuji and Makoto, the leader of the Kobayashi Troupe, make a pact, swearing that they will put on a play together again at this theater, to entertain the people who need cheering up after such a devastating experience. They overcame many difficulties and uneasiness in order to resume their performances.
Making Music~ Instrument Artisans in Rural Japan~
DC241651

いいね!信州スゴヂカラ 「世界が認める音楽工房」 [ABN]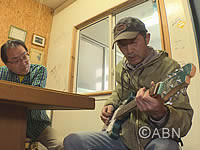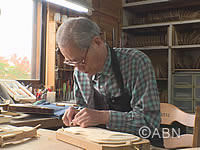 |Length : 23min |Year : 2016 |
Nagano Prefecture, in the heart of Japan, is renowned for its fine crafts, culture, and natural beauty. It's also home to many skilled artisans showcasing these treasures to the world. This program 'Making Music' introduces such talented residents of Nagano, including some makers who craft guitars and violins for world-famous musicians in Nagano's manufacturing center of Matsumoto city. It also takes viewers behind the scenes into the workshops where these specialized instruments are crafted, and shows their incredible handmade design and sound. Then, discover a rare analogue record master-making factory, one of only two in the world, where craftsmen continue applying traditional methods to manufacturing analogue records.
20s Discovering Life | Working as a Tunnel Excavation Foreman
DC241650

トンネル工事 現場監督 [NHK]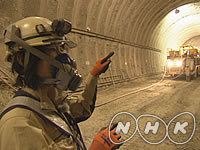 |Length : 24min |Year : 2016 |
26-year-old Chiaki Nagai is living her childhood dream of working on a construction site. A modern girl with a stylish bob and a love of nail art, she lives in an on-site dorm and leads a team of 40 men working on a major tunnel project. And away from the digging, there are always piles of paperwork waiting for her back in the office cabin.
Since becoming forewoman in late 2015, Nagai has worked hard to gain acceptance among her male colleagues, but has faced a unique set of hurdles. She has to direct industry veterans who are old enough to be her father, and in the hazardous construction environment, when her orders put staff in danger, Nagai faces some harsh criticism of her own. We follow Chiaki Nagai, balancing joy and anxiety as she works towards her eventual goal of running an entire site.