Documentary : Welfare

Feel the Wind Again – Running to the Dream –
DC259817

疾風よ再び 義足先生の夢力走 [HTB]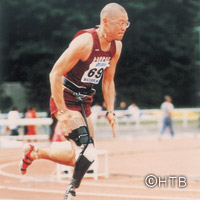 |Length : 24min. |Year : 1998 |
Aiming for the Paralymics

Koji Araki, a high school physical education teacher, lost the lower part of his right leg in a car accident. But this has not detered him from continuing his active life, which includes running, swimming and skiing. The phrase "fighting spirit" is inscribed on Araki's state-of-the-art artifical leg which was designed by Toshiya Nosaka in cooperation with a sports rehab research group at Sapporo Medical University. Araki is training for the Paralympics and the camera follows him through his training sessions, and zooms in on his relationship with the researchers who share his dream.
Braille Books across the Ocean
DC259716

海を渡った点字参考書 [NHK]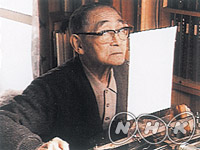 |Length : 28min. |Year : 1997 |
Japan-China ties through braille

Some 8.8 million visually impaired people live in China. Thanks to braille textbooks written by Hikoji Shimozono, a former math teacher, blind students in both Japan and China now have an opportunity to go on to higher learning. Yoko Aoki, who studied with Shimozono's textbooks, opened a Japanese-language school for the blind in Tianjin, China using the same textbooks. As Shimozono arrives in China to see the fruits of his work, Guo Lihua, the school's first graduate, is about to leave for Japan to continue her studies.
Dad Wants to Get Well Again
DC259715

とうさんのこいのぼり [ABS]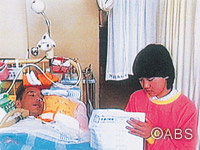 |Length : 45min. |Year : 1997 |
Can love overcome a degenerative disease?

Shortly after being stricken with amyotrophic lateral sclerosis, a degenerative disease affecting the spinal cord, Kosuga Toshikatsu is only able to move his eyelids. Refusing to let this illness keep him from communicating with the world, he enters the Akita City "Encounter Concert" where poems written by physical handicapped people are presented. Using his eyelids to tap out Morse Code, Kosuga composed the poem "Koinobori," which was entered in the concert. With the support of his wife and children, and the national ALS association, Kosuga attempts to come to terms with his illness.
Breaking through Barriers – A Wheelchair Marathon –
DC259614

その腕で走れ 車いすランナーたちの熱き闘い [NHK]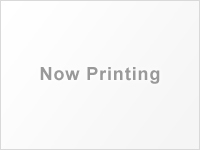 |Length : 44min. |Year : 1996 |
You Don't Need Legs to Run Free

The spirit of competition brings out the best in human nature. As we witness through coverage of the 15th Oita International Wheelchair Marathon, this is as true of the physically disabled as anyone else. Follow athlete Kazuya Murozuka in his quest to overcome world champion Heinz Frei and a field of 432 athletes from 42 nations and win the supremely challenging event.
Along the Way – A Year of a Monk –
DC259512

道ゆきて ある僧侶の一年 [KTN]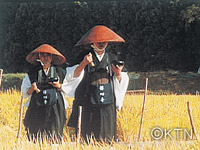 |Length : 48min. |Year : 1995 |
This documentary offers an interesting view of the spiritual side of Japan. It tells the story of Shinsuke Kaneko, a Zen monk and co-founder of Zenshin-ji temple. Drawing on what he has learned from his own battle with cancer, Kaneko gives regular lectures on Life and Death. We also see him tending his dying mother. Along with the Catholic Hospital in Nagasaki, Kaneko believes that it is not enough to just tend to the health of the body: the health of the soul is just as important.