Education

What and Why | Let's Tackle Scientific Problems | Junior High School Science | Only One Earth | Science Club | Whiz Bang Science | Maths Wonderland | Digital Pictorial Book - Nature in Japan - | Experiments Are Fun | Pythagora Switch | Pythagora Switch II | Pythagora Switch III | Pythagora Switch IV | Let's Get Movin' | Science Sleuth | ABU Voyage to the Future | The Science Station | We Love Science | Joule & Professor Watt | Wonderful Science | KIDS SURVIVAL SCHOOL | What Can We Do? Our Planet's Future | Listen to the Earth | The Power to Save Lives in Disasters | Let's enjoy Math with Barky the Dog | LIFE IS A CHALLENGE | Bravo to Music! | TAKE TECH | Gretel's Oven | Viewpoint Science | Story Land | Endless Wonders | TEXICO |
Listen to the Earth | How to Stay Safe When a Typhoon Hits
ED231710

自分の町を知って台風に備えよう [NHK]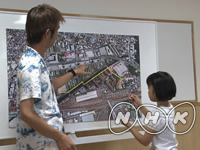 |Length : 10 |Year : 2017 |
Typhoons can cause flooding, landslides, storm tides, and other devastating phenomena. Figure out the places in your area that would be dangerous, and then make a "hazard map."
Listen to the Earth | Being Prepared for An Unexpected Volcanic Eruption
ED231709

突然の噴火に備えよう [NHK]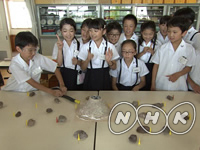 |Length : 10 |Year : 2017 |
So-called "phreatic" eruptions can be hard to predict. If one happens when you're nearby, how do you keep yourself safe? We explore that question through experiments using a model volcano.
Listen to the Earth | What Happens Before a Volcano Erupts?
ED231708

噴火の前に何かが起きる? [NHK]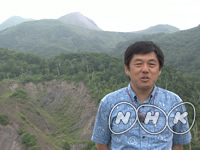 |Length : 10 |Year : 2017 |
What happens to a volcano before it erupts? Through experiments, we learn about the warning signs of an eruption, such as earthquakes and ground deformation.
ED231707

噴火のしくみを学ぼう [NHK]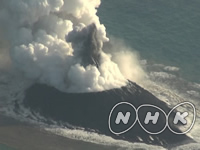 |Length : 10 |Year : 2017 |
Learn what causes volcanic eruptions, and learn tips to keep yourself safe in the event of an eruption.
ED231406

台風の進路を予測しよう [NHK]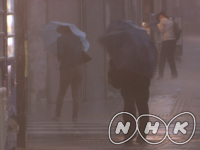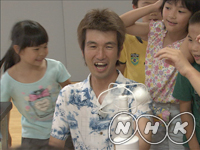 |Length : 10min. |Year : 2014 |
Typhoons pass by Japan every year between summer and autumn, causing widespread damage. But typhoons are actually a predictable natural disaster. Meteorologist Kosaku Moteki explains how to read typhoon course forecast maps and how typhoons are born and develop in an easy-to-understand way.