Drama

School Gates – a Family Dilemma –
DR019100

お入学 [NHK]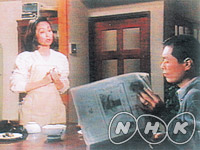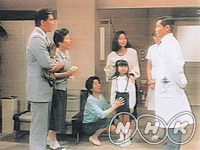 |Length : 20min. x30 |Year : 1991 |
Takako Koyama is a full-time worker at an advertising agency. 0ne day, her daughter Hanako was hit by a boy at her kindergarten, and Takako decided to send her daughter to an all-girls elementary school. However, getting into a well known Private school was not very easy.
Takako's husband took it lightheartedly, and told Takako that it might be good if they could use their connections with certain People to get Hanako into a Private school. Takako's step-mother was against Takako's idea, and said that children must be broughtup in a natural environment.
However, Takako's mother was willing to help Takako, and told her not to worry about money. A strict education for Hanako began-a cramschool, a private tutor, and special sessions in the summer vacation ......Tuition and gifts to the teachers and others also started to trouble Takako. Takako's mother confronted her step-mother, with whom Takako too, was having problems. Her relationship with her husband became somewhat unpleasant, and she could not concentrate at work either. And after several months of the nightmare, Hanako took an entrance examination for a private elementary school......