TV Station NTV
Picture Book of Hope – A Little Girl's Wish Comes True –
DC280228

少女は絵本を残した 命を見つめた100日間 [NTV]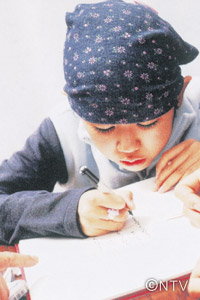 |Length : 46min. |Year : 2002 |
This is the story of Mio Shimizu, a brave 12-year-old girl with terminal cancer. Mio had a dream to create a picture book with a message for the children of the world. Mio wrote: I hope sick kids who are sad and lonely, will cheer up when they read my book. Maybe it will make eveyone realize how precious good friends are. On June 3, 2002, Mio's picture book "The Most Important Thing," was published. Sadly, she had passed away the day before. Mio's picture book tells an original story that she wrote. It is rapidly capturing the imaginations of children all over the country.
This program documents the last 100 days of Mio's short life, while she strives to make her dream come true. We watch Mio's parents do their best to support her dream and struggle with sadness as they wach the cancer slowly take the life of their beloved child.
Challenging the Great Outdoors – Sky High on the Alpine Route –
DC280330

立山・黒部の四季物語 大自然と闘う男たち [NTV]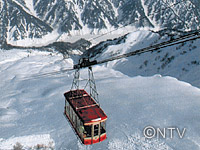 |Length : 46min. |Year : 2003 |
A quiet blanket of snow in the spring, greenery in summer, and beautiful autumn colors, make the Tateyama-Kurobe Alpine region a marvel of nature.
At the Ohtani Snow corridor, a famous sight-seeing spot on the Murodo-daira Plateau, 20-meter-high snow walls allure travelers along the Tateyam-Kurobe Alpine Route. This program explores the magnificent nature of the Tateyama-Kurobe region and introduces the first workers in 33 years to brave the elements and install new cables along the Tateyama ropeway.
Recolectores de miel
DC719501

秘境 ヒマラヤの蜂蜜とり [NTV]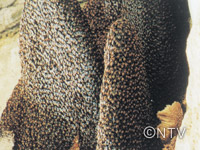 |Length : 28min. |Year : 1995 |
Durante más de diez mil año en las aldeas del Himalaya, cerca del Tíbet, la gente ha arriesgado sus vidas por cosechar la miel. Todos los aldeanos se reúnen para sacar la miel de las gigantescas colmenas suspendidas de las montañas, en precipicios de más de 2,500 metros de altura. Después de la recolección, la miel se reparte en partes iguales entre todos los aldeanos. Además de la manera curiosa de cosechar la miel este programa perfila tanto las costumbres como el folclor heredados en esta remota área del Himalaya. Y también reflexiona sobre los ideales de una comunidad, que parecen haberse perdido en la sociedad moderna. El programa es una contribución valiosa ala antropología cultural.
El último mono blanco
DC719502

観察15年 野生の白い猿4姉妹の物語 [NTV]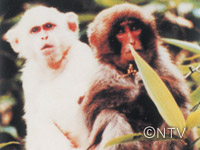 |Length : 28min. |Year : 1995 |
Los albinos, o sea los animales "blancos", como el famoso tigre blanco, han empezado, recientemente, a despertar interés a nivel mundial. Hace quince años el Sr. Toru Endoh, un dentista llegó a sentirse fascinado por el mono blanco, cuya leyenda estudiar y observar esta rareza, Endoh encontró cuatro monos albinos, de los cuales el mono blanco de este programa, es el único sobreviviente.
Este programa, que recoge las investigaciones realizadas por Endoh durante muchos años, muestra y subraya la importancia de proteger los entornos naturales, no sólo del mono blanco, sino también de todos los animales.
Una efímera visión de verano
DC719503

秘境!大雪山 ~一瞬の夏~ [NTV]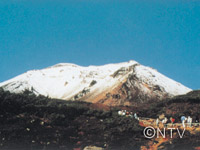 |Length : 27min. |Year : 1995 |
El parque nacional de Taisetsuzan en la isla norte de Hokkaido es el último paisaje natural salvaje que queda en Japón. El verano de Taisetsuzan es fugaz pero espectacular. La estación es tan corta que tan pronto los animales salen de sus guaridas, comienzan a prepararse de inmediato, para el largo invierno que se avecina.
Al diluirse las últimas huellas de nieve en las montañas el inmenso campo florece. Sus colores gloriosos alfombran los picos hasta que el verano abandone Taisetsuzan.