Production Year 1998
DC529810

ワザあり!にっぽん | 再発見!台所のロングセラー 筑前・小石原焼すり鉢 [CTV]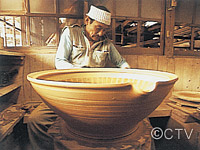 |Length : 27min. |Year : 1998 |
Pese a que los morteros de cerámica se han sustituido por batidoras eléctricas en las cocinas modernas, estos utensilios aún forman parte de la vida rural. Vamos a acompañar al maestro ceramista en su dura tarea de crear un mortero grande. También veremos el barnizado y la cocción de los morteros, que lucirán el hermoso color ámbar de la cerámica de Koishiwara, una pequeña localidad en la sureña isla de Kyusyu.
A papá – Mensaje de tu bebé –
DC749809

お父さんへ 赤ちゃんからのメッセージ [NHK]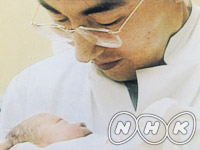 |Length : 49min. |Year : 1998 |
Ha pasado la época en la que se pensaba que el parto y la crianza del recién era tarea exclusiva de la madre. La existencia del padre es tan importante para el bebé como la de la madre. ¿Cómo es la relación entre el padre y su bebé En este programa se usan las técnicas más modernas para observar la importancia de la relación padre-bebé del nacimiento.
DR039800

腕におぼえあり2 [NHK]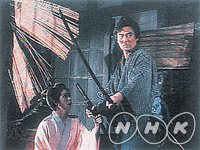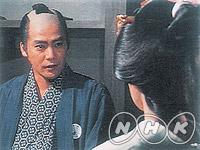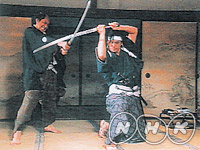 |Length : 70min. x1, 44min. x12 |Year : 1998 |
Matahachiro Aoye was enjoying a relaxed life with his wife in a humble estate in Edo when he was suddenly summoned home by the chief councilor of his clan.
He is ordered to return to Edo on a secret mission. The aim is to recover documents relating to the plot in which the head of the clan was poisoned.
To support himself, Matahachiro has to take up employment as a hired guard. Matahachiro and a lady of their clan, Sachi, who has been assigned to assist him, try to locate the documents. In the meantime the central government, sensing that the clan is riven by factions, engages secret agents to keep it under surveillance.
Amidst the disorder created by the power struggle in the clan, and the intrigues set up by the government secret agents, Matahachiro's brilliant swordsmanship is displayed.

Episode 1: Returned Guard
Episode 2: Second House in Banba-cho
Episode 3: Poisonous Spiders
Episode 4: The Snare
Episode 5: The Wastrel Son
Episode 6: The Lonely Sword
Episode 7: Sword Fight in the Rain
Episode 8: Real Master behind the Scene
Episode 9: The Attack
Episode 10: A Small Trick
Episode 11: Imagination
Episode 12: Lone Wolf
Episode 13: The Death of the Plotter

(Episode 1: 67 min. Episodes 2-12: 44 min. each)
Loving Life – Postcards from the Edge of Japan –
DR169801

生きて、生きて 遠野の里から [TVI]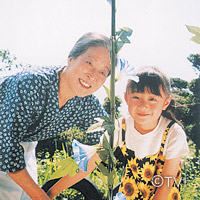 |Length : 48min. |Year : 1998 |
The graying of society requires new methods of caring for the elderly and infirmed

As the number of senior citizens in Japan increases, so does the recognition that home care is essential for the overall well-being of the individual. Various television programs have taken up this question, and Postcards from the Edge of Japan focuses on how one family's reconciliation brought about a recovery of spirit for a woman who had suffered a stroke.
The setting is Tono City in Japan's northeastern Iwate Prefecture, and the city's most well-known storyteller, Yae Takaiwa, has been confined to a nursing home following a stroke. Under the direction of Dr. Shuko Murakami, who recently moved into Tono, a hospital outpatient team is formed that is devoted to the care of senior citizens, and Takaiwa comes under Murakami's care. It is only when Takaiwa's granddaughter is injured in a traffic accident that the family is once again reunited.
Moments
DR179801

瞬 [CX]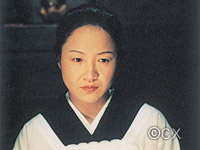 |Length : 49min. |Year : 1998 |
Noted calligrapher and psychiatric counselor Miki Tenkai has brought together stories that depict the important moments in the lives of ordinary people. The drama is divided into two parts. The first, "Hands," is autobiographical and takes place in the 1960s with Japan's emergence as a world economic power as the backdrop. The story focuses on the plight of one family whose father has recently died, 1eaving the family in difficult financial straits and posing the question of whether the daughter should quit school in favor of working to support her family. "Brow" depicts a young woman's life with her father and bedridden grandmother after they are abandoned by the mother.
At the age of 45, Tenkai took up calligraphy and her philosophy is: "when you put pen to paper, you can't go back and make changes. The same is true in life."