Production Year 2003
Second Life | Ancient Structures Built by Modern Hands
DC300301

自分流で輝く | すべて手作り 歴史のテーマパーク [NHK]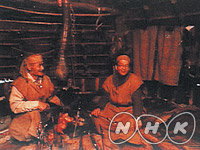 |Length : 15min. |Year : 2003 |
Isamu Yoshimura (79) used to cultivate shiitake mushrooms. He become interested in ancient history through his participation in the excavation of old ruins, and when he retired, he decided to build a theme park of ancient structures, including a pit dwelling, in his rather big backyard. He divided the work among his friends in the historical society and collected materials from various sources. The dream took three years to achieve.
Second Life | Learning about Life from Insectivores
DC300302

自分流で輝く | 食虫植物に教えられ [NHK]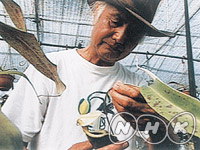 |Length : 15min. |Year : 2003 |
Yukio Koshikawa (70) lives in Minami-Boso, along the sandy shores of Chiba Prefecture. He tends a botanical garden featuring more than 500types of insectivores - insect-eating plants - that he cultivated himself. Profits are minimal but this garden is Koshikawa's pride and joy, a place that draws insectivore enthusiasts from near and wide, as well as elementary school children pursuing their own research.
Second Life | A Feisty Housewife's Lovely Herb Garden
DC300303

自分流で輝く | パワフル奥さん 夢のハーブ園 [NHK]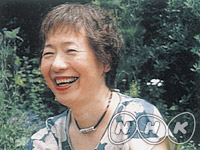 |Length : 15min. |Year : 2003 |
Ruriko Koshiba (57) operates a herb-oriented cooking and craft school in Kamo-cho, Kyoto. She was a very ordinary housewife until seven years ago. Then one day, with her children grown up and living on their own, she saw a Western-style house up for sale that sparked her transformation into herb grower. When she wanted to expand the business, she gave her husband, Hideo, a year to quit his job so that he could help her focus on herbs.
Second Life | All Aboard the Starry Night Express
DC300304

自分流で輝く | 走れ!夢の銀河鉄道 [NHK]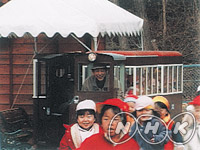 |Length : 15min. |Year : 2003 |
Setuo Mochimoto (74) runs a tiny but rid able railcar on 75 meters of track he laid around his house in Toyono-cho, Osaka. He opens his garden to the public for free rides on his train. His hand-built railroad, also carries the pleasant memories of trips with his late-wife. The Mochimoto recipe for building-fun is seasoned with hard work and great attention to detail. The results of his efforts are shared with everyone. He says "The best part of it all is seeing the happy faces of the children who come for a ride."
Second Life | Fabulous Kites Take to the Skies
DC300305

自分流で輝く | 世界にあがれ 夢の凧 [NHK]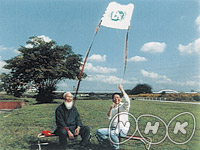 |Length : 15min. |Year : 2003 |
Shotaro Harada (70) flies huge and unusual kites high in the skies over the banks of the Yodo River in Osaka. Tiring of his job as a university professor of architecture, Harada left Yamagata for Osaka. Despite a brisk new start in Osaka, he became ill and had to stop working. As part of his rehabilitation, he picked up kite making, an interest he had pursued some years before, and after a bit of research decided to make kites without frames.