1,701 programs available (in English, Spanish etc.) in the library are offered free of charge to the broadcasters and educational activities in developing countries.

for more details

The 31th JAMCO Online International Symposium

"Thinking about the Meaning of Life in a Time of Global Crises"

for more details


JAMCO has been distributing international versions of Japanese TV programs to developing countries all over the world ever since our organization was founded in 1991. All told, we had sent a combined total of 14,500 programs to 101 countries as of the 2022 fiscal year.
Likewise, 118 programs, including the NHK drama, "The Sensitive Samurai," were supplied to the Ghana Broadcasting Corporation (GBC), in 2020.

The JAMCO library collection is being used in formal education, too. We have, for example, already provided more than 150 programs, including "Let's Enjoy Math with Barky the Dog" and "Viewpoint Science," to the State University of Malang in Indonesia since 2015.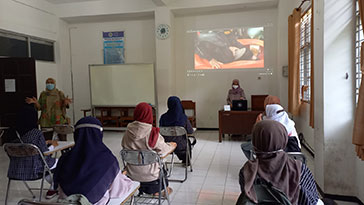 The State University of Malang