New Programs
Turning Marine Trash into Treasure -One Man's Glistening Future-
DC222222

日本のチカラ 海のごみを"宝物"に! ~キラリ輝く男の未来~ [NBN]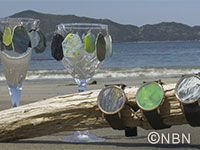 |Length : 26min |Year : 2022 |
There is a man whose eyes light up when he finds marine trash, because for him it is treasure -- former navigation officer Tadasuke Mase (29), whose work is to transform marine plastic trash into attractive products and sell them. The products are diverse, and include earrings, lamps, tables, and more. Mase's goal is to transform the notion of plastic trash. He aims to give added value to plastic waste that till now has been treated as trash.
In December 2020, Mase and his family moved from Nagoya to the city of Toba in Mie Prefecture. This region features a long ria coastline and flourishing oyster and pearl aquaculture. The relocation was occasioned by the existence of Daisuke Asao (43), who farms oysters. Mase hit it off immediately with Asao when they met, and decided that very day to move. Through an introduction by Asao, Mase leased a factory in Toba and established a company called Remare. At present, the firm conducts coastal cleanup activities together with local fishing-industry workers. Oyster farmers also ask the company to take fishing equipment made unusable by disaster or accident. Fishing-industry rope is actually made of plastic, and so Remare recycles it.
When he first came to Toba, Mase supported his family by helping with oyster farming. Thereafter he acquired equipment through subsidies and bank financing, and a year later finally achieved full-fledged product manufacturing. Product orders come from the fashion industry and tourism industry throughout the country.
Dealings with upscale brands have also already begun. Young people who admire what Mase is doing and want to help with the work are flocking to him from around Japan.
We followed Mase's day-to-day doings as he tries, together with local residents and young people, to change the sense of values regarding trash.

The Day the Seto Inland Sea Becomes a Garbage Can
DC222223

瀬戸内海がゴミ箱になる日 [RNB]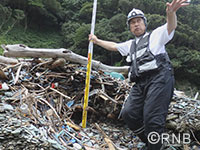 |Length : 48min |Year : 2022 |
The Seto Inland Sea is often described as a "calm, beautiful and abundant sea". But there was a side to the Seto Inland Sea hidden from us.
"Convenient, durable and cheap", and "Best invention of the 20th century". That's how plastic was described, and it became a necessary part of our daily life ever since the 1950's. It's reported that 8.3 billion tons of plastic has been produced so far. Plastic takes more than 400 years to decompose, but it continues to be produced, and it is becoming a serious environmental issue.
Born and raised in Yawatahama City in Aichi prefecture, Mr. Koji Iwata (60) officially started the project of picking up marine debris in 2016. He investigated all along the Seto Inland Sea, to shed light on the situation regarding marine debris. So far, he has found over 500 locations littered with trash.
Mr. Iwata says, "By picking up plastic waste that has washed ashore by seasonal winds and currents, we can decrease the trash in the sea."
But these locations cannot be accessed through land. It can only be accessed by boat. It's not an exaggeration to say that this work puts one's life on the line, because the mountain of plastic waste has created faults over the last few decades, and it's become inhabited by vipers and centipedes. In addition to that, transporting the trash by boat is affected by fierce winds and currents.
Furthermore, each municipality is entrusted with their own methods of accepting and disposing of marine waste, so the response each time is conflicting. Even if he goes through the trouble of picking up trash, sometimes it's not accepted for disposal.
A large-scale trash collection using boats. It is a project that almost no one has tackled before. This project will shed light on the reality of marine pollution, and the challenges the future holds.

The Birth of Hope -Life Returns to Minamata's Sea-
DC222224

日本のチカラ ヒメタツに魅せられて ~再生へ向かう誇りの海~ [RKK]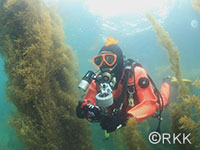 |Length : 44min |Year : 2022 |
The Shiranui Sea, which stretches out from the coast of Minamata City in Kumamoto Prefecture, was once plagued by pollution that decimated its ecosystem. But now, divers from all over the country are rushing to explore its waters. The reason is Makoto Morishita, a diver living in Minamata City. In order to dispel the negative perception of Minamata's sea, he highlights its charms through the ecology of one rare creature: the Korean seahorse. This seahorse was recognized as a new species in 2017, the first in Japan in 116 years. During their mating season, their unique way of bringing new life into the world captivates all who see it. The miracle of life unfolds in the sea of Minamata, ironically once called a sea of death.
Carbon Farming -A Climate Solution Under Our Feet
DC222225

Carbon Farming -A Climate Solution Under Our Feet [NHK]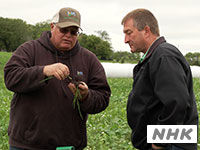 |Length : 49min |Year : 2022 |
A powerful tool for curbing climate change is right beneath our feet... soil! Carbon farming, also called regenerative agriculture, is a revolutionary method that traps carbon from the air into the ground to produce nutritious food. Instead of tilling and using agrochemicals, farmers let the natural ecosystem do the work. We visit pioneers of this method, including Gabe Brown in the US and Yoshida Toshimichi in Japan.
Future Tickets -A Goodwill Curry Shop for the Children-
DC242264

日本のチカラ みらいチケット ~子どもたちを支える善意のカレー食堂~ [ABC]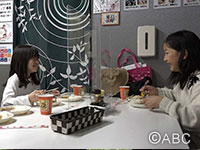 |Length : 26min |Year : 2022 |
At "Genki Curry," a curry shop in Kashihara City, Nara Prefecture, children can eat a $2 dish of curry and rice for free by using a "Mirai (Future) Ticket" posted inside the eatery. The tickets, purchased by charitable customers, provide meals for children who cannot afford them, and bring smiles to their faces. The goal of the owner, Shigeru Saito, is to create "a community where helping one another is the norm"— where adults lend a hand for the future of the children. This is a story of a curry shop that cares.