TV Station MRO
A Grass-Roots Teacher
DC280434

草の根せんせい [MRO]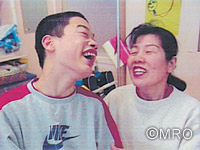 |Length : 50min. |Year : 2004 |
Mrs. Hinako Noma(age 60) is a teacher at Heiwamachi School for the Handicapped. One of her concerns is that most of her students don't have any place they belong to after graduating from school. It is not easy to find a job; therefore they have no choice but to stay at home or in shelters. She feels torn apart when she sees parents' worried faces because she is also a parent of three children. As a volunteer where students could attend. Mrs. Noma has always cared about handicapped people and tried to do anything she can do for them. Today she makes pants and underwear for one of her students.
Morning Glory – A Helping Hand for Newcomers to Japan –
DC289201

私の味方は日本の母 [MRO]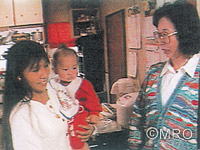 |Length : 27min. |Year : 1992 |
This documentary focuses on Myra Okamoto, a young Filipino woman who is married to a Japanese. Her husband, a craftsman, has to be away from home from time to time. When she was pregnant and feeling lonely, some Japanese mothers in her neighborhood gave her a helping hand, began to teach her the Japanese language, and finally organized a volunteer group of mothers. And now they are working energetically to help many residents from around the world.
The Place Where We Belong – A Story of Elderly Couple in Okunoto –
DC230122

ここより行くところなし 奥能登に生きる老夫婦の物語 [MRO]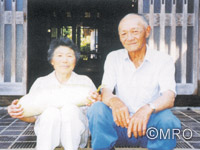 |Length : 47min. |Year : 2001 |
The village of Minamiyama in the city of Suzu located at the top of Noto Peninsula is afflicted by a severe depopulation of the young generation, who have left for the cities to seek employment. A small aging generation remain behind, making a living through agriculture. Yoshio Oku (79) and his wife, Tomi (72), whose sons have left for the city, struggle to maintain their life in this small village. They devote themselves to rice harvesting.