Documentary : Science and Technology

Master Craftsmen in High Technology | Masterly Skills | Beyond the Naked Eye |
Beyond the Naked Eye | The Secret is in the mighty swing of the Katana
DC340902

アインシュタインの眼 | 刀一振りに奥義あり [NHK]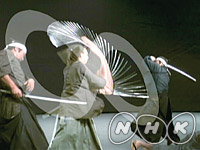 |Length : 43min. |Year : 2009 |
The attraction of Japanese period films lies in the elegance and dynamism of its sword fighting scenes. From the realistic bits that make people look as though they're actually being cut, to the breathtaking beauty and intensity seen in the split-second execution of skills...
How do these scenes -- that continue to intrigue us -- come to life?
The stage combat master is the choreographer and director of sword fighting scenes. By utilizing a state-of-the-art camera, we close in on the ultimate skills that the stage combat master brings to life through his infinite wisdom and discipline.
Beyond the Naked Eye | Food Poisoning — the creepy micro-sized devil
DC340901

アインシュタインの眼 | 食中毒 しのびよるミクロの悪魔 [NHK]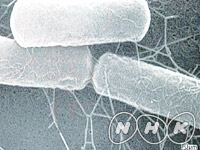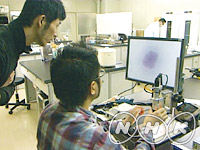 |Length : 44min. |Year : 2009 |
Hot seasons bring about spates of food poisoning incidents. Bacteria invisible to the naked eye attach and multiply on foods; when consumed in the human body, these bacteria cause serious symptoms such as diarrhea and vomiting. In this program, the multiplying process of such bacteria is caught on footage utilizing a state-of-the-art camera which is able to capture even the slightest amount of colors. The workings of bacteria such as o-157, which has the ability to withstand gastric acid, and the heat-resistant bacillus cereus, are also investigated.
Japan's Unsung Masters – Live! -The 48th All-Japan Plasterwork Competition
DC292245

ニッポン知らなかった選手権 第48回 全国左官技能競技大会 [NHK]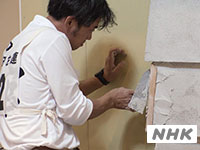 |Length : 59min |Year : 2022 |
We film unusual technical competitions held internally by industries and associations to help workers improve their skills! Follow along with our commentators and watch some incredible workmanship.

The 48th All-Japan Plasterwork Competition
This long-running national competition is held to help plasterers advance their technique – 7 contenders from all over the country compete fiercely for the title of Japan's Top Plasterer. Competitors must plaster a prepared wall to strict specifications using a variety of materials. It's a grueling 19-hour marathon that demands technique, stamina, and concentration, in the pursuit of beauty and accuracy. Whose trowel-work will reign supreme? Join us as we venture into the world of top-level workmanship!
Tech Innovators in Japan ① The Endless Potential of Pulsed Power ② Modern Decor with an Ancient Story
DC292244

世界一の九州が始まる! ①一瞬で未来を変える!?驚異の稲妻パルスパワー ②里山発!進撃のインテリアブランド [RKK]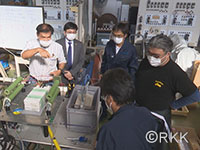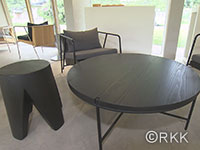 |Length : 21min |Year : 2022 |
①The Endless Potential of Pulsed Power
A new insecticidal device that uses an enormously powerful, lightning-fast pulse of electricity to kill off Anisakis, a parasite that causes food poisoning, is garnering attention around the world. The device wields an incredible kind of energy called pulsed power. A variety of industries can already see its promise, and pulsed power is being hailed as a savior of the next generation. Associate Professor Takao Namihira of Kumamoto University is persevering in his research in hopes of finding everyday applications for this energy, which was originally developed for military use.

②Modern Décor with an Ancient Story
Furniture made from Oguni cedar, a special type of Japanese cedar found in Minamioguni Town in the Aso region of Kumamoto Prefecture, has become a hit not only in Japan, but across the globe. The company responsible is Foreque, a local brand with only five employees. When their sleek designs grabbed the attention of international media outlets, they were flooded with orders from Japanese and foreign customers alike. Company president Syunsuke Anai recalls that when he first started the company, every furniture maker he spoke to wrote off Oguni cedar as an unsuitable material for furniture. Despite their pessimism, Anai held onto his strong desire to create one-of-a-kind products and protect the forest he loves.
Tech Innovators in Japan~①Magic Paint that Shields the Streets ②Keeping Tradition Alive with Kaya from Aso
DC292143

世界一の九州が始まる!①道を守る水性ペイント②伝統文化つなぐ阿蘇のカヤ [RKK]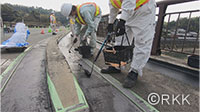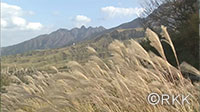 |Length : 24min |Year : 2021 |
1. Japan's transport infrastructure, in particular roads and bridges, was mainly built in the country's rapid economic growth decades. However, problems of infrastructure aging and scenery maintenance are causes of concern for citizens and civil authorities. Kumamoto construction company Amaken Tech has stepped up to help resolve these problems with a revolutionary new paint. This water-based paint is non-toxic and scentless, yet is strong against abrasion. It's a revolutionary new option for the road construction industry, which still uses enormous amounts of long-lasting oil-based paint. In this half of the program, we investigate the traits and technology of this paint, which is finding its way onto roads all through the country.

2. Constructors of traditional Japanese buildings have a big problem: where do they get the kaya grass to replace kayabuki thatched rooves? Kaya growers are decreasing in number, as are the grasslands where one can harvest kaya. Meanwhile, in Aso, volunteers are gathered each year to burn down kaya grass to maintain farmland.
Yasutaka Yamamoto from the Aso-based GS Corporation has started a new business, purchasing kaya grass harvested before burns, to be sold to kayabuki craftsmen in Kyoto. It's helping to provide income to farmers in the off-season, and motivation to protect Aso's grassland. In this half of the program, we talk with Yamamoto about his work to protect traditional architecture, and meet the people of Aso helping to gather and maintain kaya grass.