Documentary : Science and Technology

Master Craftsmen in High Technology | Masterly Skills | Beyond the Naked Eye |
Kyoto's Unique Elementary School System ~Determining the Future for Children〜
DC281973

番組小学校150年 ~明治の情熱、今に~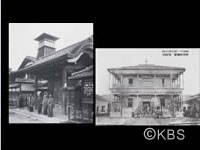 |Length : 28 |Year : 2019 |
A way before the government started Elementary School administrative system, Kyoto's towns people established 64 elementary schools, one in each district and total of 64 schools in Kyoto city after the Meiji Restoration in 1869.
This episode introduces how these schools were established and why as well as how their roles changed over the years.
Load and Master of 40 Square Meters
DC299201

12坪工場の主人たち [NHK]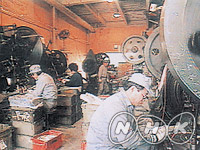 |Length : 44min. |Year : 1992 |
Higashi-Osaka City is full of small factories known as "garage factories." As subcontractors, such factories have played a major role in supporting Japanese industries which have established global confidence. However, they are now disappearing, without anybody praising their efforts in the past. While depicting the thoughts and feelings of the factory owners, this program asks what it means to make things in modern Japan, which has lost much humanity amid its prosperity.
Battle of Ideas – International Robot Contest –
DC299302

アイデア対決 ロボットコンテスト国際大会 [NHK]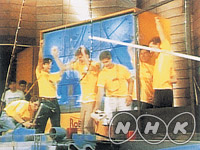 |Length : 45min. |Year : 1993 |
In the summer of 1993, it was the Tokyo Institute of Technology's turn to host the International Robot Contest. This contest has been held every year since 1990 at some of the world's most top-ranked universities and institutes, including MIT. This time, there were eight teams of six people, each team fielding a robot with advanced manipulatory skills. The test in this hi-tech sport was to put tubes into a box with two openings just big enough for the largest of the tubes.
Small Town Factory Takes on the World
DC299303

世界に挑んだ町工場 本田宗一郎とライバル [SBS]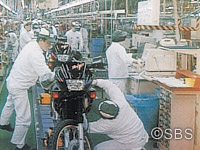 |Length : 46min. |Year : 1993 |
The Honda saga is one of the best known industrial "rags to riches" stories, but although everyone knows about Soichiro Honda, not many have heard of his protege, Masashi Ito, who started Marusho Motors. Ito's small factory also took on the world, producing the "Lilac", a motorcycle that gave Honda's "Dream" a run for its money. Two engineering geniuses --Soichiro Honda and Masashi Ito: one became the biggest name in automotive history; the other is mostly forgotten.
The Nagoya Triangle – Life in a Workshop –
DC299504

平成名古屋にっぽん製造村奮闘記 [NHK]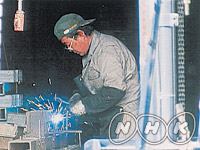 |Length : 44min. |Year : 1995 |
Nagoya, Japan's third largest city, contains an area called the Triangle, which is crowded with more than 650 factories that make everything from parts for cars and jet aircraft to baby clothes - or even Buddhist altars. With most of these factories employing no more than ten people, this industrial area is Japan's major center of small-scale manufacturing and a pillar of the economy. The program looks at the people who work in these factories and their lives.