TV Station OBS
SPIRIT OF JAPAN The Legacy and Beauty of Japanese Umbrella
DC291737

日本のチカラ 地域を照らす和傘工房の挑戦 [OBS]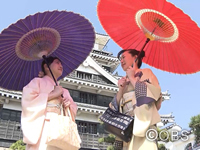 |Length : 29 |Year : 2017 |
The wagasa is a traditional Japanese paper umbrella, and a symbol of the castle town Nakatsu in Oita Prefecture. After 300 years of local production, it nearly went extinct as western-style umbrellas became commonplace, but Jiro Imayoshi, once a real estate agent in Tokyo, came back and gave them a fresh start.
Each wagasa is painstakingly produced by hand over around sixty steps, from building the frame to applying the paper, then sealing it with oil and sun-drying it for ten days. All in all, the artifacts take around two months to complete. However, few people would ever use a wagasa daily. That's why Imayoshi has worked to combine ancient methods with modern, free-spirited design to produce innovative wagasa umbrellas that are fun to look at and fun to use.
Imayoshi's team of volunteers at "Wagasa Workshop Shuka" now receive an overwhelming number of orders, having amassed popularity from throughout the country. With their products being warmly received overseas, the local area is being revitalized. Their success may hold the key to revitalizing local communities across Japan...

A Chinese Boy in Japan
DC289202

家君は外国人 [OBS]


|Length : 27min. |Year : 1992 |
Guo Jia is the only son of Qun Ying, a Chinese-language teacher in Japan. She majored in the Japanese language at a university in Beijing, and they came to Japan two years ago. Jia did not take long to get used to life in a Japanese kindergarten, and was enjoying himself in Japan. But Qun Ying worried about how she should educate Jia, who is about to reach school age. Her contract to work as a Chinese teacher has not yet expired. Finally, she decides to live in Japan with her husband and son for the time being, and to send Jia to a Japanese school.
Silent Jump Shot
DC259207

音のないドリブル [OBS]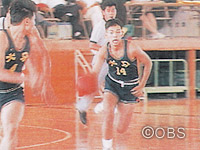 |Length : 27min. |Year : 1992 |
Masataka Nishi, a high-school student, lost much of his hearing because of an ear disease when he was four years old. But, having been very fond of sports since he was a little child, he is now captain of the basketball team at his high school, and also a star player. He wants to go on to college to become a coach, but in many cases, doors are not open for the hearing-impaired. Even so, Masataka keeps going without becoming discouraged, just as he has always coped with a soundless world of basketball.
The Dragon on Monkey Mountain
DC219206

ボスザルドラゴンの高崎山日記 [OBS]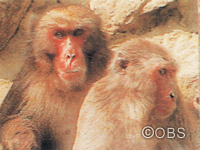 |Length : 12min. |Year : 1992 |
At the Takasaki Natural Zoo in Oita Prefecture, monkeys run free. "The Dragon on Monkey Mountain" is a humorous but informative look at the daily activities of the monkeys through the eyes of "Dragon," a "boss monkey" who leads one of the zoo's three monkey troops. Dragon's lively narration guides viewers through the documentary, which shows how the monkeys interact with each other - and with the human visitors to the zoo.