Documentary : Nature

Experiencing Japan's Ancient Mountains
DC212030

ローカル魂 朝日連峰大縦走 原始の山を行く [TUY]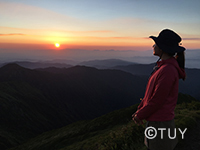 |Length : 46min |Year : 2020 |
Located in the northern part of central Japan, the Asahi Mountain Range straddles Yamagata and Niigata prefectures.
With an elevation of 1,870 meters at its highest point, the mountain range's numerous peaks have seen little development, preserving their ancient landscape. For this very reason, hikers must shoulder their own food and equipment and climb from trailhead to summit, relying on their own strength.
Departing from town, they drive 15 kilometers across steep mountain roads before arriving at a solitary mountain hut amidst a thick forest of beech trees: The Naturalist House. Here, the Asahi Mineral Spa gushes forth, a little-known medicinal spring from times long past. Roughly 40 years ago, owner Nobuo Nishizawa moved from western Japan and re-opened the once-shuttered medicinal spring, attracting hikers from all over Japan, their gazes fixed on the Asahi Mountain Range.
According to Mr. Nishizawa, "To fully appreciate the Asahi Mountain Range's nature, you must traverse its ridge."
Local TV announcer Haruka Koyama of TV-U Yamagata accompanies him. Together they attempt a 3-day, 30-kilometer-long hike.
Through her journey with Mr. Nishizawa, Ms. Koyama encounters breathtaking views and discovers the allure and profoundness of these ancient mountains.
It's Wonderful to Be Human!: Chimpanzees Disclose the Secrets of Evolution
DC211638

人間ってすばらしい チンパンジーが教えてくれる進化の秘密 [CBC]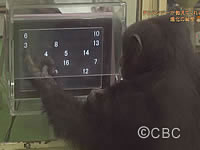 |Length : 48min |Year : 2016 |
Chimpanzees and human beings are very similar…yet different. Chimpanzees can do things we humans cannot, and we can do things chimpanzees cannot. Finding these differences allows us to explore the wonders of being human and reminds us of what makes us special. Mother and son chimpanzees Ai and Ayumu have learned language and numbers. Ayumu is able to instantly memorize numbers randomly displayed on a touch screen and sequence them in ascending order even after the numbers have been masked. At the Japan Monkey Centre, a zoo next door to the Primate Research Institute, visitors can take their turn at the same test, but they are no match for Ayumu. Are chimpanzees smarter than us?
A deep-sea tuna fisherman blown by the wind
DC211029

風に吹かれて 遠洋マグロ漁師になりたい [KHB]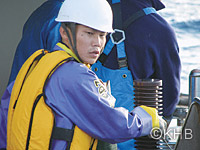 |Length : 27min. |Year : 2010 |
In February 2009, Hayato Imahara, 23, was laid off by a leading automaker due to worldwide economic depression. Born in an isolated island off Kyushu, he decided to become a crewmember of a deep-sea tuna fishing boat to realize his dream of working in the ocean. Luckily, he was accepted by a company in Kesennuma City, Miyagi Prefecture. Inexperienced Imahara made a mess of everything during training before departure. The novice fisherman started his 11-month voyage with expectation and anxiety about the unknown world.
Beautiful Japanese Mountains – Mt.Fuji –
DC210928

週刊 日本の名峰 富士山 [NHK]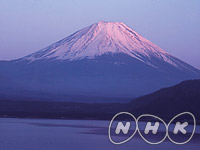 |Length : 20min. |Year : 2009 |
Mt. Fuji is Japan's highest mountain. Its current shape with its distinctively conical skirts is the result of thousands of years of eruptions. This program takes you on an exciting journey to the highest peak in Japan. You will see a forest that grows on top of lava, the Hoei Crater, formed after an eruption during the Edo Period, and many more unique characteristics of the mountain. The view from the summit is breathtaking. An awe-inspiring sunrise, shadow-Fuji, the mountain's enormous crater ... These spectacular sights can only be seen from the top of Mt. Fuji. Join us as we travel through the seasons and reveal the true face of Japan's holy mountain.
Ptarmigans "living in the peaks of the Tateyamas"
DC210827

ライチョウ ~立山に生きる~ [BBT]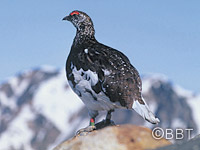 |Length : 41min. |Year : 2008 |
Murodo, which is located at the foot of the peaks of the Tateyamas in the North Alps, with mountains in the 3,000 high-class, is the area where the habitation density of the ptarmigan is the highest in Japan. Various dramas are developed there every season, such as males' fight over the territory, intent courtship behavior, birth of baby birds, mothers' child-care, molting to become the wonderful protective coloration and so on.
The mysterious bird which was left behind in the alpine belt of island Japan in the end of the glacial epoch. This is the nature-interest document which stared at the one year of the ptarmigans to survive powerfully in Murododaira, Tateyama, which is 2,450 meters above the sea and covered with snow for more than half a year.