Documentary : People and History

A Passionate Challenger | Masters of Their Profession |
DC310907

プロフェッショナル 仕事の流儀 | 銃よ、憎しみよ、さようなら [NHK]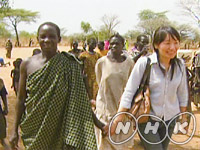 |Length : 48min. |Year : 2009 |
Rumiko Seya steps into front lines of conflict zones across the globe to take part in DDR (Disarmament, Demobilization, Reintegration) projects. These projects attempt to retrieve weapons from ex-soldiers in former conflict zones, and to reintegrate these ex-soldiers back into society. Seya has received much praise for the DDR work she had done in Afghanistan, among other places. Currently, she is taking part in a massive DDR project in Sudan which aims to reintegrate 180,000 ex-soldiers back into society over a span of four years. The program zooms in on Seya's ability to talk face to face with battle-scarred souls, as she leads them toward peace.
Masters of Their Profession | The More Mistakes, the Better Life Gets : Takao Furuno-farmer
DC310906

プロフェッショナル 仕事の流儀 | 失敗の数だけ、人生は楽しい [NHK]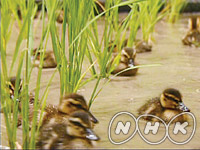 |Length : 45min. |Year : 2009 |
Takao Furuno is the farmer who consolidated "duck rice farming", a method which enables large yields of rice without the use of pesticides and chemical fertilizers. The method has now spread; it is being put to practice in countries across the globe. In 2007, Furuno challenged himself to take the method one step further, to evolve it into an entirely new method. If successful, this new method would save significant time and effort, allowing the yielding of rice without the hard labor of growing seedlings and planting rice plants. The program focuses in on farmer Furuno's philosophies, as he works on-site.
Masters of Their Profession | Living the Forest, Mentored by the Mountain : Isao Yuasa, Tree regenerator
DC310905

プロフェッショナル 仕事の流儀 | 森に生きる、山に教わる~森林再生人・湯浅勲 [NHK]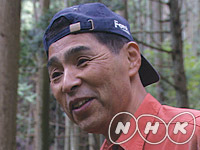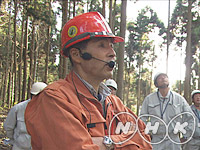 |Length : 44min. |Year : 2009 |
Artificial cedar and cypress forests, which account for 40% of Japan's forests, are on the brink of extinction. They are poorly maintained and neglected due to the import of cheap materials, causing serious environmental damage such as fallen trees and mudslides. In the midst of this ecological crisis, 57-year old Isao Yuasa, who leads the forestry cooperative of Hiyoshi, a small town in Kyoto, is attracting particular attention. He actually recovered 70% of Hiyoshi's abandoned forest, an achievement that impressed many of his peers. This program features Isao Yuasa and his efforts to bring back life to all of Japan's forests.
Masters of Their Profession | Fight Against Bird Flu : Nahoko Shindo — World Health Organization
DC310904

プロフェッショナル 仕事の流儀 | 鳥インフルエンザを封じ込めろ~WHO・進藤奈邦子 [NHK]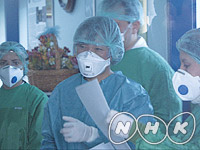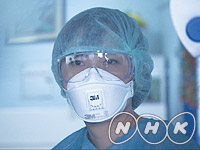 |Length : 45min. |Year : 2009 |
Bird flu is currently the center of all attention. Forty-one year old Nahoko Shindo is member of a group directly involved in the research for a solution that would put an end to the spread of the virus. She is a World Health Organization (WHO) doctor. Today, the greatest challenge for her and her colleagues is to prevent a global pandemic. To this end, the team takes various measures to contain the infection, such as identifying transmission routes and installing isolation wards. Meanwhile, at home, Shindo is a mother of two. Although she manages to balance work and family life, she flies off to other ends of the world as soon as there is news of a bird flu outbreak.
Masters of Their Profession | Devote Everything to the Beauty of a Split Second : Pyrotechnician
DC310703

プロフェッショナル 仕事の流儀 | 一瞬の美にすべてをかける ~花火師~ [NHK]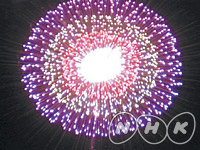 |Length : 45min. |Year : 2007 |
Pyrotechnician, Yoichi Nomura has been sweeping to victory at fireworks competitions in Japan. He controls each light that is emitted from the fireworks perfectly. Taking a whole year to complete accurate fireworks down to the millimeter shows his intense obsession as a true craftsman. Behind his success, there was a hard 20-year preparatory period. Spending one summer with Yoichi Nomura, the pyrotechnician of matchless skills, this documentary looks at the depth of his spirit as a craftsman.