TV Station TBC
One More Day of Life
DC249613

きょうも生かされている ある末期がん患者のあしあと [TBC]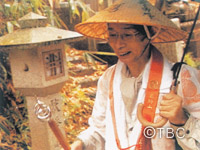 |Length : 29min. |Year : 1996 |
Living Each Day Like the Last

This moving program confronts the ageless issues of mortality and quality of life through a profile of terminally ill cancer patient Muneo Kikuchi. See how Kikuchi strives to make the most of the days remaining to him - even undertaking a strenuous pilgrimage to Mt. Koya - and how his doctor and family support his wishes and special needs.
From the Philippines with Love
DC249308

フィリピーナの贈り物 おおくら村の国際結婚 [TBC]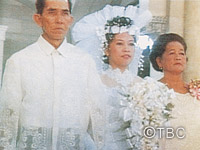 |Length : 30min. |Year : 1993 |
With so many young people going to the cities, life has proven hard for the men of Okura, a village in Yamagata. Mostly farmers and laborers, they have been unable to find Japanese women to marry them. When the local government organized a tour to the Philippines to find wives, a few of the men were able to come back with Filipina brides. However, as this interesting program indicates, international marriages are never easy: they require much hard work and a lot of love.
On the Trail of the Snow Goose
DC219514

ハクガンの道100年の空白 アジアの空にはばたけ [TBC]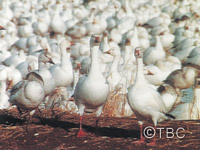 |Length : 45min. |Year : 1995 |
Although the snow goose was once plentiful in East Asia, it has now almost disappeared from the region. The Japanese Association for wild Geese Protection is involved in a joint Japanese, Russian, and American project which is using white-fronted geese to parent snow geese. A family of eight Snow Geese and one wild goose was recently spotted by television cameras. And satellite imagery has revealed for the first time the Snow Goose's migratory pattern in Asia.