Production Year 1996
DC029610

ワザあり!にっぽん | 再発見!台所のロングセラー 筑前・小石原焼すり鉢 [CTV]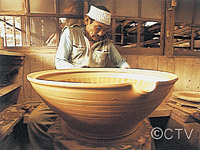 |Length : 27min. |Year : 1996 |
Master potter Takahiro Ohta of Koishiwara, a small town with a rich pottery tradition, demonstrates the arduous process of making a large mortar. Though losing ground to electric mixers, these mortars are still valued for their utilitarian charm, and Ohta's son plans to carry on the trade.
DC029611

ワザあり!にっぽん | 紅白梅 大緞帳に咲く!京都3代手織り技 [CTV]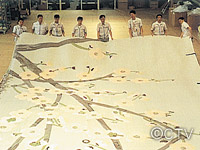 |Length : 27min. |Year : 1996 |
The Japanese dramatic art of "Kabuki" is steeped in tradition, extending even to the curtains used: elaborate "doncho" curtains are woven by hand with seasonal motifs and weigh up to a ton. Meet the many craftsmen involved in their construction and discover the work that goes in before the curtain goes up.
DC029612

ワザあり!にっぽん | ド迫力!五尺太鼓皮張り 加賀400年の響き・兄弟太鼓師 [CTV]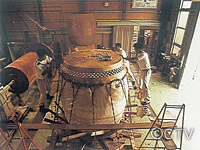 |Length : 27min. |Year : 1996 |
The "taiko" is more than merely a musical instrument--this large drum has its origins in religious ceremonies and holds the power to inspire awe in the listener. Witness the painstaking process of crafting a "taiko" drum as demonstrated by the Asano brothers of Ishikawa Prefecture, heirs to a 400-year-old family tradition of drummaking.
DC039611

新日本探訪 | 海においでよ 鹿児島 佐多岬 [NHK]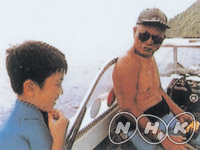 |Length : 24min. |Year : 1996 |
As these programs demonstrate, Japan is changing with the times. The changes are sometimes difficult, but the spirit with which they are met is never less than inspiring. Retired schoolteacher Kazunari Katsumoto, an avid diver in his 60s, establishes a seafront school for children who refuse to go to regular schools. Witness how Katsumoto eventually gets these "problem" children to open up by following his relationship with one particular boy.
DC039612

新日本探訪 | 楽しやサーカス みちのく・道化師の旅 [NHK]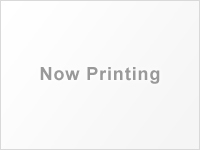 |Length : 24min. |Year : 1996 |
The joyous craft of making people happy is in sad decline in Japan, as circuses have lost much of their former popularity. Veteran clown and trapeze artist Kenichi Yamashita may be one of a dying breed, but he gamely passes his skills on to a new generation.