TV Station CX
Moments
DR179801

瞬 [CX]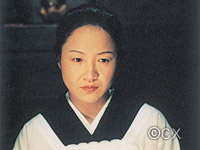 |Length : 49min. |Year : 1998 |
Noted calligrapher and psychiatric counselor Miki Tenkai has brought together stories that depict the important moments in the lives of ordinary people. The drama is divided into two parts. The first, "Hands," is autobiographical and takes place in the 1960s with Japan's emergence as a world economic power as the backdrop. The story focuses on the plight of one family whose father has recently died, 1eaving the family in difficult financial straits and posing the question of whether the daughter should quit school in favor of working to support her family. "Brow" depicts a young woman's life with her father and bedridden grandmother after they are abandoned by the mother.
At the age of 45, Tenkai took up calligraphy and her philosophy is: "when you put pen to paper, you can't go back and make changes. The same is true in life."
Three Years After the "Giant Tsunami"
DC371413

わ・す・れ・な・い [CX]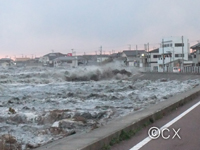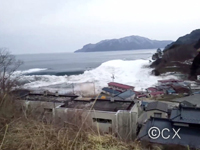 |Length : 60min. |Year : 2014 |
On March 11, 2014, the Great East Japan Earthquake and Tsunami struck Japan. "Shedding New Light: Three Years After the 'Giant Tsunami'" examines numerous videos and witness interviews to reconstruct a chronological account of the tsunami, and provides a detailed analysis of why the "giant tsunami" had caused such devastating damage.
Using footages from the day of the quake and its aftermath along with most advanced technology, new unexpected facts were revealed in a new light: A 7-meter tsunami attacked Asahi, Chiba close to Tokyo. What happened there and why, 330 kilometers from the epicenter and three hours after the earthquake? In Ishinomaki, Miyagi, one building saved hundreds of lives. What does it teach us about future tsunami measures? The height of tsunami surged up to 40 meters and was higher in Iwate than Miyagi. What triggered it and what was the driving mechanism behind this monstrous tsunami?
The documentary also shows for the first time the video of a high school girl being rescued from mud after she was swept by the tsunami. Although she was miraculously saved, she couldn't let go of the feelings of guilt for being the one who survived while the lives of many others were lost in the disaster. However, now that over three years has passed, she finally became able to accept the reality and made a decision to speak in front of a camera to tell her story and messages she must deliver as a survivor.
The Great East Japan Earthquake and Tsunami left over 10,000 people dead or missing. This documentary not only captures the unfolding human drama but also reminds audience that our hearts will always be with the afflicted people and the regions, and that the lessons we learned will never be forgotten.
The Undaunted Man
DC259918

めっちゃ!生きてるで パパは無敵の障害者 [CX]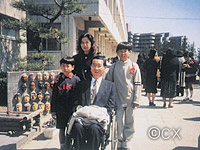 |Length : 46min. |Year : 1999 |
This documentary is about Mr. Haruyama who is 44 years old and has a serious disease, progressive muscular dystrophy. Although he is paralized from the neck down, he is still active and successful as the president of his own company, Handy Network International, which develops and sells personal aid equipment. This program shows how he accepts his life and lives on, and how his wife Yuko and his two sons support him physically and mentally. It's a story of love and care given by the family members to daddy.
In Pursuit of Deleted Legislation – The Devotion of a Bureaucrat to a Lost Cause –
DC229710

幻のゴミ法案を追う ある厚生官僚の遺言 [CX]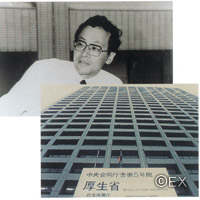 |Length : 48min. |Year : 1997 |
A bureaucrat's struggle with the Kasumigaseki bureaucracy

Research on the revision of a proposed bill to assign responsibility for waste disposal and clean-up takes this show into the bowels of a bureaucracy which is answerable only unto itself. Former Health and Welfare Ministry official Kunio Ogishima sets out to draft a piece of legislation he thinks will benefit Japan, making industry responsible for the waste it generates. But from the beginning, he runs into obstacles at every turn, and the bill is eventually diluted of its original intent. Exhausted after his long battle, Ogishima is stricken by cancer and died one year later.