Production Year 2007
Various Marine Life in Harmony
DC210726

豊なる干潟 ~坂田明が見た豊前海の神秘~ [OAB]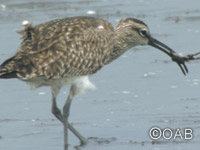 |Length : 46min. |Year : 2007 |
Nakatsu mudflat is one of the biggest coastal wetland facing Buzen Sea in Oita Prefecture on Kyushu, the most southerly and westerly major island of Japan. Saxophonist Akira Sakata visits and explores the vast mudflat.Sakata is known as a pro jazz musician. But he is also known as an ardent researcher of water flea.The program tries to understand mystic world of mudflat through eyes of biologist Sakata. In addition to the various life forms, the program reports the way of life of fisherman living with the coastal wetland and people who try to preserve environment.
The Age of Cute
DC240732

東京カワイイ★ウォーズ ファッション編 [NHK]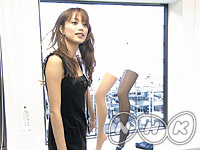 |Length : 49min. |Year : 2007 |
Brands that have been led by charismatic designers are losing steam and showing their wrinkles now. Instead, newly emerging brands that young women jump at crying "cuute!" are gaining fans around the world. A recent Tokyo Girls Collection fashion show sponsored by 25 new brands attracted 20,000 young women as well as the likes of the chairman of Gucci and reporters from Vogue. Focusing on two Collections -one traditional and another emerging- in September 2005, the program introduces the newest trends at one of the hottest epicenters of international fashion, Tokyo.
TOYOTA's Drive to the Top
DC240733

トヨタ 世界一への条件 ~グローバル企業の苦闘~ [NHK]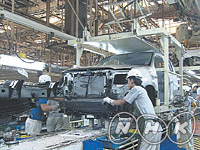 |Length : 49min. |Year : 2007 |
The day is fast approaching when Japan's first automaker will become the world's largest. The company is TOYOTA, which now produces nine million cars a year. Over the next two years, TOYOTA plans to further extend its global reach, building new plants in China, Thailand, North America, and Russia. But this expansion will still be a steep hill to climb. TOYOTA is gearing up to localize its overseas operations so they can integrate into the local communities and trying to develop the "TOYOTA Man" in those factories to ensure product quality. TOYOTA's Drive to the Top takes a first-hand look at the frontline operations of a company fighting to become a premier company in the world.
Japan, the World Leader in Long-Established Companies
DC240734

長寿企業大国にっぽん [NHK]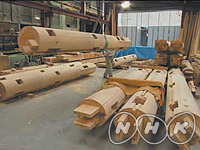 |Length : 49min. |Year : 2007 |
Japan is the world leader in terms of the number of long-established companies;there are more than 100,000 Japanese companies with a history of over 100 years. Why is it that so many companies have survived such a long time in Japan ? This programme unlocks the secrets and essence of these long-established companies through a detailed investigation of their business conditions, management philosophies.
Design Wars – Mobile Phone in Japan –
DC240735

デザインウォーズ ~ケイタイ開発の舞台裏~  [NHK]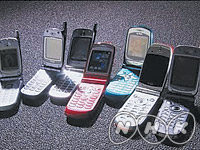 |Length : 49min. |Year : 2007 |
Each year, ten million Mobile phones are sold in Japan.Makers , both foreign and domestic,are engaged in a fierce battle to develop phones for the Japanese market that are smaller and lighter with bigger screens and more functions. South Korea's LG Electronics has tried to crack the Japanese market with its unique Chocolate Phone. Putting the latest technology on hold, Japan's NEC is searching for a mobile phone design that will capture consumer's fancy. Sony Ericsson has launched the concept of a "design whose value will increase with time." Design Wars looks closely at the intense efforts companies are making to develop the most unique and competitive designs.