Production Year 2021
The Wall-maker's school of Castle town
DC242163

となりのテレ金ちゃん 壁の学校 総集編 [KTK]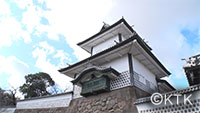 |Length : 25min |Year : 2021 |
In Japan, plastering requires a historical method for coating the walls of castles and other traditional buildings. Since this artisan industry is strict and requires a high degree of skill and endurance, the number of new plastering artisans is on the decline. In order to attract employees, a plastering company in a castle town, Kanazawa (Ishikawa Prefecture) has established its own training school. These are the stories of the artisans training at that school.

Working while attending school, some students come in late or skip class. On the other hand, one female student—motivated not to lose to the men—graduates at the top of the class and goes on to participate in the National Skills Competition. We follow these young artisans for two years, as they learn to preserve the walls of Japan's traditional cultural properties.

"Yorisoi" Coming Together A Deaf Doctor's Story
DC252128

よりそい~静寂と生きる難聴医師 2020秋篇 [CBC]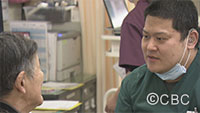 |Length : 55min |Year : 2021 |
There are only 11 doctors in Japan with hearing disabilities.

Doctor Ryuji Imagawa (34), who works in Mie Prefecture, has not been able to hear most sounds ever since he was born.
He admired Doctor "Black Jack", a protagonist in a manga series when he was young. However, Japan's Medical Practitioners Act stated that "anyone who is blind, deaf, or mute will not be granted a license to practice medicine".
Still, in 2001, the act was deemed discriminatory, and the words "deaf person" was omitted. This became his turning point, which allowed his dream of becoming a doctor come true. Today, he has been working diligently.

Through following the daily life of Dr. Imagawa, who reads lips when inspecting his patients, we hoped to ask what is important in the medical scene as well as our daily lives, during a time of worldwide discomfort in the wake of COVID-19.
Dreams on a Tandem Bike
DC252129

タンデム自転車に夢を乗せて~あなたとわたしと風と~ [EBC]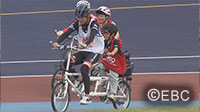 |Length : 47min |Year : 2021 |
A boy with cerebral palsy excitedly riding a bike. A blind man training to compete in a triathlon. These are just two of many people whose lives have been changed by being introduced to the wonders of the tandem bike. Kaoru Tsuga of Ehime, Japan, is a woman who began working to promote the use of tandem bikes in 2010. She and her husband, who was blind, shared the dream of one day riding a tandem together, but sadly, her husband passed away before they could make that dream a reality. But now, she works to introduce the fun of riding to people with all sorts of disabilities. It is her wish that by helping disabled people discover they can ride something they never thought they could, she can broaden their possibilities and help them realize they can overcome the social barriers between disabled and non-disabled people.
The onion master's farming club Seeds for tomorrow's agriculture
DC262111

寅ちゃんと6年1組農業部 [TUY]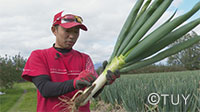 |Length : 46min |Year : 2021 |
A red hat and red t-shirt. Characters on the back say he's an "Onion Master."
Tsuyoshi Shimizu, the Onion Master, is 38 years old. His incredible Welsh onions— "sweeter, thicker, and softer than fruit" —have reached sugar levels of up to 22.5 degrees.
As determined as Tsuyoshi Shimizu is to create his own ultimate Welsh onion, the declining number of farmers in Japan has not escaped his attention. He believes that the best way to solve this problem is to get more people aware of agriculture.
Fortunately, Tsuyoshi Shimizu happened upon the chance to teach sixth graders of Terazu Elementary in Yamagata Prefecture's Tendo City about agriculture. He suggested that they go beyond the simple farming curriculum in public education, which cannot foster true understanding or enjoyment of agriculture, and organize an extracurricular farming club, in which children would get the real farming experience.
And so, in the spring of 2019, he served as the guide to 19 sixth-grade members of a Farming Club, bringing real farming experience to kids. Kids would undertake everything from the sprouting, planting, cultivation, harvest, and even sales of produce. Through this new undertaking, they gained independence and new outlooks on agriculture.
See the efforts of a Welsh onion farmer looking to change all Japan's agriculture, and what 19 hard-working sixth-graders manage to produce in this total coverage documentary.


Dydo Group "Matsuri" of Japan Namahage The Deities That Come on New Year's Eve
DC272138

ダイドー 日本の祭り「大晦日に訪れる神々男鹿のナマハゲ」 [AKT]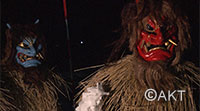 |Length : 48min |Year : 2021 |
In Akita Prefecture, up in northern Japan... a traditional ritual where deities called "Namahage" come to people's houses has been carefully preserved by the 90-or-so villages of Oga City.
We've followed their footsteps over the course of 20 years. Each village has established its own style, and the tradition even died out in one of the villages but was revived again. The program focuses on three particular villages. Discover what these Namahage that go from house to house scolding children and those that have been lazy signify for the people of Oga.