Documentary : Welfare

Beyond the Off-Road ~A Mobile Clinic Makes its Way through Terrain~
DC251927

道なき道の彼方へ ~へき地を診る医師~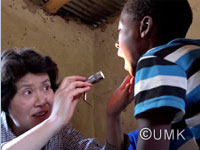 |Length : 47 |Year : 2019 |
The republic of Zanbia right in center of Southern Africa,about 1300km from Japan
Population is about 16million and one of the poorest countries in the world
Dr.Yamamoto runs a traveling clinic in the remote areas here where many huts only have straw roots,there are on schools,hospitals or electricity.
Malaria,the common tropical disease caused by parasites and conveyed by femaole
Mosquitos.
It can cause high fever ,nausea,coma and kidney failure
It kills more than 400,000people yearly,but the death toll has decreasing since Dr.yamamoto
Started her crusade.She was born and brought up in Miyazaki Japan
Her junior high school dream came true.She worked first as a local GP then because a
Medical officer for the WHO. In 2010 she acquired a medical license in Zambia
Despite her harsh situation, she never gives up on the patients.
His Scalpel Has Saved 10,000 Souls
DC251026

魂のメス ~1万人の命を救った小児外科医~ [MBS]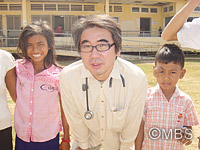 |Length : 50min. |Year : 2010 |
In Myanmar, where the infant mortality rate is extremely high, there is a Japanese pediatrician who has been performing very delicate surgeries, free of charge. His name is Hideto Yoshioka. He, along with his staff of over a hundred supporting doctors and nurses of the international medical volunteer organization, "Japan Heart," has been providing medical services to those in need, children and adults alike, from their base. In their operating room, where the temperatures rise above 40 degrees Celsius in summer, and when power failures occur, they have no other choice but to use flashlights to see by, they have performed 1000 surgeries a year, and have saved over 10,000 lives. When asked what motivates him the most to practice medicine, Yoshioka said, "In a word, I do it in order to reaffirm the value of my existence. I find the highest value of my existence here (in Myanmar)." He goes as far as to say, "Even if I cannot save someone's life, I want to save their soul, so that they'll feel glad to have been born."
Fight Against AIDS – Japanese Nurse in Africa
DC250925

寄りそっていたい 看護師・徳永瑞子の夢 [RKB]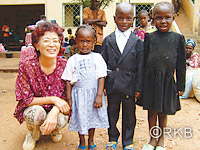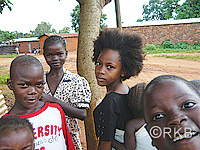 |Length : 25min. |Year : 2009 |
Sixty-year old Mizuko Tokunaga from Fukuoka Prefecture is President of Amis d'Afrique, a non-governmental organization (NGO) participating in activities on preventing the spread of HIV in Central Africa. She is also a nurse and a professor of international nursing at a university. At the age of 23, she left Japan to start a career in medical services in former Zaire. In 1991, she established the organization Amis d'Afrique after losing many of her African friends to AIDS. The organization is involved in food aid, medical aid, educational aid and support for self-reliance, as well as support for malnourished children and children suffering from AIDS. Amis d'Afrique also provides on-site educational sessions aiming at preventing the spread of HIV. In 2005, Tokunaga received the Florence Nightingale Medal in Geneva.
Even with the Loss of His Voice – His heart contains a symphony –
DC250924

声は消えても ~心で奏でるシンフォニー~ [RKB]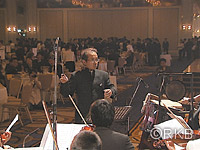 |Length : 25min. |Year : 2009 |
Mr. TAHARA lost his tongue and vocal chord because of the operation of lingual cancer. Although his career as a professional hornist was closed, he was put in charge of the conductor for a university orchestra.
The members of orchestra is trying to follow his letters on a whiteboard, the expressive facial expressions, and big gestures...the lesson is always full of excitements.
A Girt from the Gods
DC250623

神様からの贈りもの [IBC]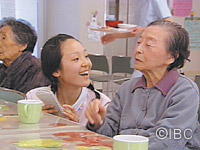 |Length : 44min. |Year : 2006 |
Kanami Yao's wish is simple: "I want to help older people with hearing problems." Now studying at a vocational college to be a care worker, the 20-year-old native of north Japan has a special reason for choosing this path. She herself can hardly hear, having been hearing-impaired since birth.