Documentary : Nature

Water Sprites of the Skies – Snow Crystals of Mt.Daisetsu –
DC219516

天空の妖精 大雪山・雪の結晶 [NHK]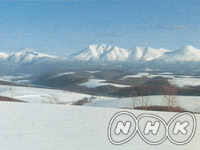 |Length : 20min. |Year : 1995 |
If you are interested in snow in Japan, then the best place for you would be Mt. Daisetsu, which the locals like to call the "roof" of Hokkaido in the north. This program, however, is less concerned with the vast snowy vistas of the mountain itself than with the ever-changing microcosmic world of snow crystals.
The background music is particularly impressive, featuring the clear tones of the Irish dulcimer.
Adventure Fishing! – In Pursuit of Large Char at the Hidaka Headwaters –
DC219617

アドベンチャーフィッシング 日高源流に大イワナを追う! [EX]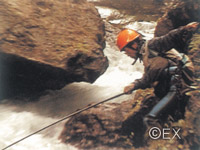 |Length : 30min. |Year : 1996 |
The Lure of the Unknown

The theme of Man vs. Nature plays out as three intrepid adventurers journey to Japan's last largely unexplored region - Hidaka in rugged Hokkaido Prefecture. After driving as far as an off-road vehicle can take them, the three hike and climb the remaining distance to the Hidaka Headwaters, where they finally cast their lines.
The Char Man
DC219618

いわな仙人 [BSN]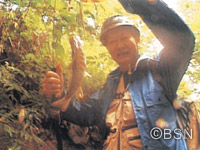 |Length : 28min. |Year : 1996 |
Hooked on Preservation

Shinzo Igarashi, known as the "Char Man," is dedicated to hooking the Nikko Char sport fish. But he prizes his catch neither as a meal nor a trophy. Instead, the 68-year-old Igarashi carries the char in a tank on his back to the isolated source of a mountain stream. There he releases the fish, an endangered species, to multiply in safety.
The Four Seasons of Mt. Daisetsu
DC219819

大雪山の四季 [HTB]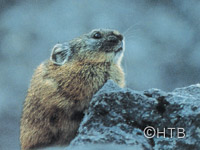 |Length : 45min. |Year : 1998 |
The gardens where the gods play

Mt. Daisetsu, located in Hokkaido, is the largest national park in Japan. The Ainus, Japan's aboriginal peoples, referred to this mountainous area filled with forests as "Kamuimintara," or the gardens where gods play. Covered by snow and ice eight months of the year, it is said that Mt. Daisetsu has only two seasons: spring and winter. The spring, while short-lived, is a microcosm of new life with flying squirrels traversing the night sky, and alpine plants unique to this area covering the grounds with their huge flowers.
Village of Dog's Tooth Violets – The Four Seasons of Sawauchi, Iwate Prefecture –
DC219820

カタクリの里 岩手県沢内村の四季 [IBC]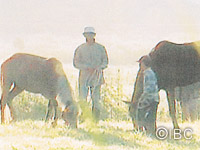 |Length : 52min. |Year : 1998 |
Urban Life can be a turn-off for some people. Mr. Sakamoto, who had been employed by the Maritime Safety Agency, chose to move to the village of Sawauchi where he and his family could live a life more suited to them. Sawauchi is known as the "Village of Dog's Tooth Violets," for the pretty purplish-pink flowers that flourish there. Here in this village they learn not only how to choose and care for horses, but also how to grow and harvest rice. They also meet a man who has spent years traversing the mountains in search of signs of the ancient matagi, or bear-hunters of the area.