Drama

The Storehouse of Dreams
DR089500

蔵 [NHK]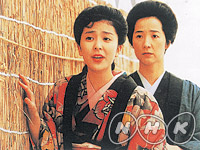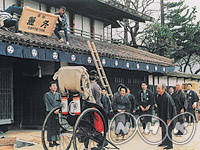 |Length : 44min. x6 |Year : 1995 |
This fascinating drama is about a strong-willed, passionate woman who conquers adversity with courage, resolution, and foresight. It tells the tale of Retsu, a beautiful young woman who loses her sight but overcomes her handicap not only to make a life for herself but also to save the family business and the family itself.
The series is set in pre-war Japan. Retsu's father, a prominent sake maker, dotes on his daughter who has been going blind ever since she was a child. The girl finally goes completely blind; the brewery begins to fail; the father falls into despondency - and all seems lost.
Yet, Retsu refuses to give into misfortune - either her own or her family's. In marked contrast to a "conventional" Japanese woman such as her conservative aunt Saho who bears her unrequited love for Retsu's father in silence, Retsu takes over the business - turning it around while beginning a love affair with Ryota, one of her father's employees. Plenty of complications add depth and interest to this series.