TV Station NTV
On the Road to Enlightenment
DC249102

東京~広島1000キロ 修行僧・苦行の旅 [NTV]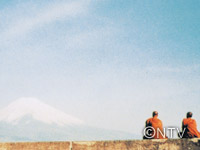 |Length : 28min. |Year : 1991 |
After ascetic training at an international monastery of a Buddhist sect in Thailand, two Japanese returned to their home country and began their "tudong", a journey of spiritual enlightenment. In conformity to 227 religious commandments, they traveled by foot from Tokyo to Hiroshima.
The program follows the priests on their walking journey, conducted in strict observance of religious commandments.
Resort Paradise in Great Nature
DC249103

リゾートホテル最前線 [NTV]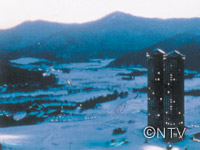 |Length : 26min. |Year : 1991 |
The so-called "leisure" boom in Japan has brought the development of many resort areas thoughtout the country. The hotel opened in Kunigamison, Okinawa, is a complex made up of cottages which were converted from residences attached to a former U.S. military base. This documentary shows how, through careful planning, each hotel coexists with nature and enables guests to enjoy physical and mental repose.
A Hotel is Born – The Path to Perfect Service –
DC249205

超一流巨大ホテルの出来るまで [NTV]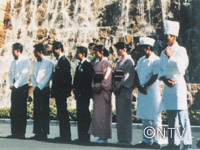 |Length : 27min. |Year : 1992 |
In June, 1989, the Hotel Okura chain opened up a new hotel in the Japanese port city of Kobe. This chain bears the reputation of including some of the finest hotels in the world. This documentary shows how the huge new hotel started business, including a behind-the-scenes look at the strict training of its newly-recruited staff.
The Neighbours Have Paws – Tracking Tokyo's Stray Cats –
DC249917

大新宿ノラ猫物語 小さな子猫の大冒険 [NTV]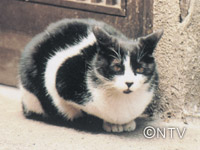 |Length : 30min. |Year : 1999 |
This documentary captures the interaction between human beings and stray cats in the concrete jungle of Kabukicho. Using hidden cameras, this is a fascinating record of a stray cat society that lives out its rituals virtually unnoticed by the teeming crowds of human pleasure-seekers in the streets just a few yards away, and the people who work there and care for these animals. It is a story of perilous journeys from roof to roof in search joys and sorrows, and, above all, the struggle for survival.
Mika's Miracle
DC259106

ひとみをありがとう 未歌ちゃん12歳の出発 [NTV]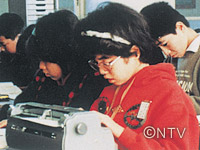 |Length : 27min. |Year : 1991 |
More than 300,000 visually-impaired people in Japan are waiting for cornea transplant operations, but very few people have registered at eye banks as cornea donors. However, Mika Ogawa, a schoolgirl in Osaka, is one of the lucky ones. She becomes able to see for the first time in her life thanks to the good-will of unknown people and a doctor's determination. This is a heartwarming documentary on Mika, her family, and her doctor.