TV Station RKB
Fight Against AIDS – Japanese Nurse in Africa
DC250925

寄りそっていたい 看護師・徳永瑞子の夢 [RKB]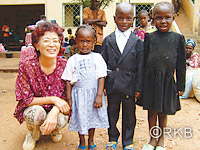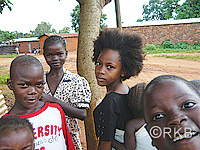 |Length : 25min. |Year : 2009 |
Sixty-year old Mizuko Tokunaga from Fukuoka Prefecture is President of Amis d'Afrique, a non-governmental organization (NGO) participating in activities on preventing the spread of HIV in Central Africa. She is also a nurse and a professor of international nursing at a university. At the age of 23, she left Japan to start a career in medical services in former Zaire. In 1991, she established the organization Amis d'Afrique after losing many of her African friends to AIDS. The organization is involved in food aid, medical aid, educational aid and support for self-reliance, as well as support for malnourished children and children suffering from AIDS. Amis d'Afrique also provides on-site educational sessions aiming at preventing the spread of HIV. In 2005, Tokunaga received the Florence Nightingale Medal in Geneva.
Pacific War Headlines – Newspapers in Japan and the United States, 1941-1945
DC289204

記者それぞれの夏 [RKB]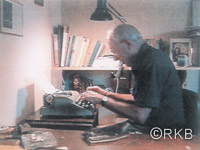 |Length : 82min. |Year : 1992 |
On September 2, 1945, representatives of the Japanese government signed the terms of surrender on board the battle-ship Missouri. An A.P. reporter witnessed everything happening on that historic day. He was deeply moved to see that Japan seemed so isolated and without a friend anywhere. This documentary looks into the roles of wartime journalism, especially the newspapers in Japan and the United States.
La lutte contre le SIDA – Infirmière japonaise en Afrique
DC740901

寄りそっていたい~看護師・徳永瑞子の夢~ [RKB]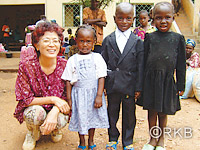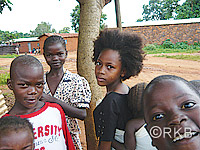 |Length : 49min. |Year : 2009 |
Mizuko Tokunaga, 60 ans, est présidente d'Amis d'Afrique, une organisation non gouvernementale, participant à la prévention du VIH en Afrique Centrale. Elle est également infirmière et professeur de sciences infirmières internationales. À 23 ans, elle quitte le Japon pour s'installer au Zaïre, l'actuel Congo, et débute sa carrière médicale. En 1991, elle fonde l'organisation Amis d'Afrique à la suite de la mort de plusieurs de ses amis africains atteints du SIDA. Le champ d'activité de cette organisation comprend l'aide alimentaire, l'aide médicale, l'aide pédagogique et l'aide au développement autonome, en passant aussi par l'assistance aux enfants souffrant de la malnutrition ou du SIDA. Par ailleurs, Amis d'Afrique conçoit également des projets de formation sur place ayant pour but la prévention du VIH. En 2005, Mme Tokunaga reçoit la Médaille Florence Nightingale à Genève.