TV Station TBS
DC019511

そこが知りたい | 見たぞ!理由ありの二人旅 [TBS]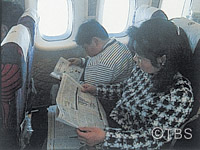 |Length : 46min. |Year : 1995 |
You will meet a mother travelling with her son who will enter a prestigious high school in Kagoshima. Another mother is travelling with her son - who is entering a high school for "problem" students in Hokkaido. There is a husband and wife driving to see their daughter off when she leaves for the Big City, a woman travelling to Tokyo to find her long-lost husband, and some cancer sufferers. This program provides a range of views of the human experience.
DC019512

そこが知りたい | 女子高生アツイ夏の体験 [TBS]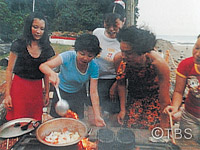 |Length : 46min. |Year : 1995 |
In their uniforms, Japanese high school girls may look the same but in fact they are all individuals and each has her own way of spending the summer. One girl spends the summer dreaming of becoming a stylist for models. Another does volunteer work at a hospital. Still another is studying hog farming and must cope with the death of a favourite pig. Perhaps most impressive is the 15-year-old who suffers from lifethreatening anemia, yet is determined to become a social worker.
DC019513

そこが知りたい | えっワタシが?継いでくださいウチの家業! [TBS]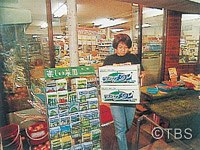 |Length : 46min. |Year : 1995 |
Traditionally, the eldest son takes over the family business in Japan. But recently things are changing. In the case of a tofu maker, it is his son in law who succeeds to the business. When the owner of a fish store falls victim to kidney disease, all three of his children pitch in to help. In one fishing family it is the daughter who takes over. And there is the eldest son of a farmer who must choose either to run the family farm - or to do what he really loves - making charcoal.
Japan : The Inside Story | Why Did They Fall in Love? – Older Wives, Younger Husbands –
DC019514

そこが知りたい | なぜホレた?姉さん女房と年下亭主 [TBS]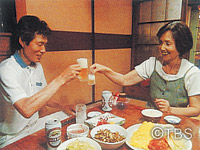 |Length : 46min. |Year : 1995 |
They call them "elder sister" wives. In this program, we meet a dance instructor who is married to a younger and very handsome fitness trainer - and is naturally worried about him straying. Then there is the wife who is as old as her husband's mother, the younger man who married the boss's daughter and adopted their family name, and the funeral home employee who left his wife and children to marry the widow of a man he helped bury. Sadly, the widow was later found to have cancer.
DC019515

そこが知りたい | 見たぞ!スゴイ金庫の中身 [TBS]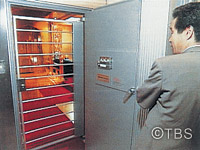 |Length : 46min. |Year : 1995 |
Most safes are repositories for money and valuable documents. But that's not all -- people keep all sorts of interesting things in safes and vaults. What's In That Safe shows the amazing variety of things open - everything from gold bars worth a fortune to paper patterns for Japanese footwear - and what are for one family decidedly bittersweet memories. This documentary also shows you what to look for in a "good" safe.