TV Station TX
Japanese Great Masters and Ever-Popular Handicrafts
DC279709

職人魂が宿る究極の逸品 [TX]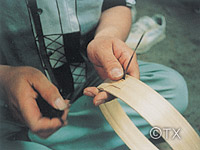 |Length : 45min. |Year : 1997 |
A look at the secrets behind traditional arts & crafts

Japanese handicrafts are renowned world wide for their beauty and intricacy. The summer kimono requires not just an eye for color, but also a keen sense of timing. The essence of the folding fans from Kyoto can be found just as much in the split-bamboo frame as in the beautiful paper.
Fireworks Festival at the Sumida River
DC279710

ロマンと感動の記録『隅田川花火大会の軌跡』 [TX]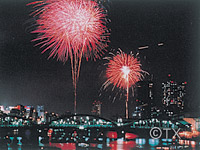 |Length : 30min. |Year : 1997 |
The summer Sumida River fireworks festival has a long history. This particular festival was originally intended to prevent fire and disease when it was first established, but today more than 1 million people annually watch as some 20,000 "fire flowers" light up the evening sky. The skill required in the manufacture of fireworks is as important as the care taken when they are released into the sky.
Dawn of Gaia -Japanese Technologies to Save the World-
DC290931

ガイアの夜明け 世界を救うニッポンの技術 [TX]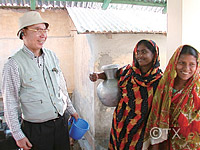 |Length : 45min. |Year : 2009 |
Problems such as a cleavage between rich and poor, diseases and shortage of water are becoming severe more and more in many places in the world. Now, it's expected that companies are going to take an important role to solve these problems.
This time in Dawn of Gaia, we will introduce two companies that are trying to save the children of the world with their unique technologies. One of them is a company called Nippon Poly-Glu located in Osaka. They developed a revolutionary water purifier. Another is Sumitomo Chemical. They fight against malaria with their special mosquito net, in which an insecticide is embedded in the fiber.
We are looking at how the companies can contribute their technologies to the society.
Dawn of Gaia – The Electric Car, Year One:"No Gas Required" –
DC291032

ガイアの夜明け 電気自動車元年 [TX]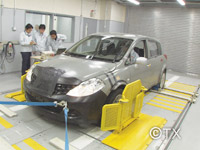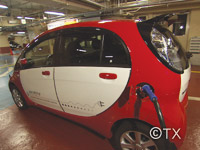 |Length : 45min. |Year : 2010 |
Electric cars have begun to draw attention as the leading role of eco-cars of the near future. Mitsubishi began marketing its i-MiEV to consumers since April 2010. Moreover, under the auspices of CEO Carlos Ghosn, Nissan's Leaf was put on the market in December. In its first year alone, 6,000 of the vehicles were sold, a telling measure of its popularity. It's said that this is the year in which electric cars will really begin to proliferate. And their entry has the potential to change the way we live. Indeed, electric cars have already begun to bring change to the automotive industry as well as mass production in Japan. This program has exclusive coverage of the inner workings of Nissan. What are the walls they run up against along the way to mass producing electric cars for the general public? But major manufacturers aren't the only participants here. Smaller companies that easily convert used vehicles into electric cars have also begun to spread. What are the capabilities and possibilities of the electric car? The answer lies down the road…
El Amanecer de Gaia – Tecnologías japonesas para salvar el mundo : ¿Cómo contribuyen las empresas a la sociedad?
DC791310

ガイアの夜明け 世界を救うニッポンの技術 [TX]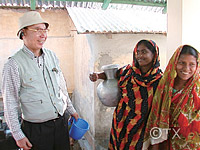 |Length : 45min. |Year : 2013 |
Problemas como la brecha entre ricos y pobres, las enfermedades y la escasez de agua se agravan cada vez más en muchas partes del mundo. Ahora es el turno de las empresas para adoptar un papel protagonista en la solución de esos problemas. En esta ocasión El Amanecer de Gaia presenta a dos empresas que intentan salvar a los niños del mundo con sus exclusivas tecnologías. Una de ellas es Nippon Poly-Glu, una empresa situada en Osaka que ha desarrollado un purificador de agua revolucionario. La otra es Sumitomo Chemical, que lucha contra la malaria con una red especial antimosquitos que lleva un insecticida integrado en la fibra. Echamos un vistazo a la forma en que las empresas pueden contribuir a la sociedad con sus tecnologías.