Production Year 1994
Mountains in My Heart – Japan's Northern Alps –
DC219413

北アルプスの四季 わが心の山讃歌 [SBC]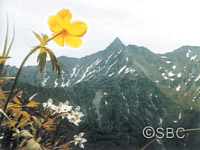 |Length : 46min. |Year : 1994 |
For Japanese alpinists, there is nothing quite like the Northern Alps of Japan. But mountain climbers are not the only ones who love these most spectacular mountains. In this program we meet a young woman from the busy city, a historian who is trying to save an almost extinct plant; a carpenter who measures rain in the woods, and a mountain guide who recovers 4,000 year-old pottery. See also spectacular alpine meadows, a rural fire festival, and some truly ferocious blizzards.
The Children of the River
DC239411

北上川とカッパたち [IBC]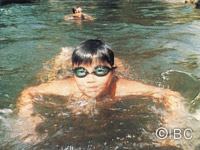 |Length : 46min. |Year : 1994 |
Many of Japan's rural towns and villages are dying as young people migrate to the bright lights of the big cities. "The Children of the River" follows third-grader, Teppei Sasaki as he attends school and plays with his friends, swimming in the local pond, fishing and generally enjoying a way of life that city kids never have a chance to experience. Here on the banks of the great Kitakami River in the northwestern prefecture of Iwate, life is simpler and relationships are warmer.
To Father – Message from Baby –
DC249409

お父さんへ 赤ちゃんからのメッセージ [NHK]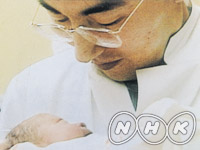 |Length : 49min. |Year : 1994 |
How important are fathers to babies? Maybe a lot. This program follows the relationship between Baby and Father, starting with pre-natal classes right through to birth and beyond. While conventional wisdom sees the mother as the principal player in the nurturance of young children, it is clear that Dads also have a very big role. After all, babies can distinguish between mother and father by one month of age. This program is a fascinating study of love and responsibility.
Guardians at the Gate – 800 Years Revisited –
DC279407

甦る仁王 – 800年目の解体修理終る [NTV]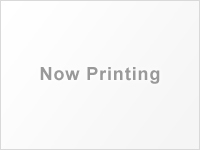 |Length : 30min. |Year : 1994 |
The two huge 800-year-old wood statues that guard the gate of the 1200-year-old Todaiji Temple are among Japan's most cherished national treasures. This program details a five-year restoration project in which master craftsmen restored the statues to their original splendor, painstakingly hand-making replacement nails and making some surprising discoveries including a scroll more than a thousand years old and inscriptions by the original artisans.
The Portrait of My Mother – An American : Tsuyoshi, After the War –
DC289409

母の肖像 アメリカ人ツヨシの戦後 [KTN]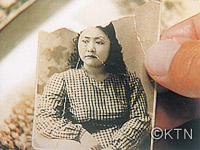 |Length : 48min. |Year : 1994 |
The son of a Japanese woman and an American serviceman, Tsuyoshi Matsumoto was placed in a children's home at age 2 and ten years later adopted by American naval officer and taken to America. But young Tsuyoshi yearned to know his roots and find his mother. After growing to manhood and completing a tour of duty in Vietnam, he returned to Japan. It was too late: his mother was already dead but was still able to piece together some of the details of her life and his beginnings.