Production Year 1996
DC039613

新日本探訪 | 絆織りなす日 京都 西陣 [NHK]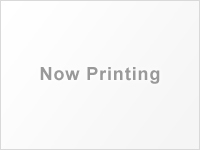 |Length : 24min. |Year : 1996 |
The decline of the kimono has hit Kyoto's Nishijin hard, throwing many talented weavers and related craftsmen out of work. Their plight comes to life in the story of 60-yearold Mitsuo Shibagaki, a master craftsman who is nevertheless forced to search for employment.
DC039614

新日本探訪 | 故郷が笑った 熊本・山里の子ども落語 [NHK]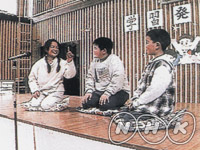 |Length : 24min. |Year : 1996 |
With two of the three pupils at a village's elementary school about to move away, their traditional story-telling performances are coming to an end. Learn what the end of this tradition will mean to the older people of the village.
DC039615

新日本探訪 | 水俣へ渡り続けて 不知火・海上タクシー老船長 [NHK]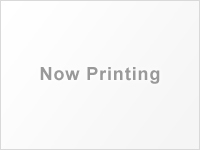 |Length : 24min. |Year : 1996 |
The long battle of the victims of Minamata disease for restitution comes to life daily for the captain of a ferry in the afflicted region. Hear his reminiscences and meet a number of those whose lives were most affected by the disease.
DC039616

新日本探訪 | ボタ山に夢響くとき 福岡 筑豊 [NHK]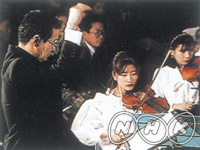 |Length : 24min. |Year : 1996 |
The failing mining city of Iizuka is given new spirit with the formation of an amateur orchestra, the brain child of a native son. This inspiring program provides you the best seat in the house at their first official concert.
Japan Sketches | Back to the Wild – Tancho Cranes A Journal –
DC049601

にっぽん点描 | 野性にもどれ ケンタとチヅル 岡山・タンチョウ飼育日誌 [NHK]


|Length : 44min. |Year : 1996 |
-Okayama Prefecture-

With the population of tacho cranes dwindling, more are being bred in captivity. Follow the heart-warming tale of two such cranes, who regard their human keeper as their "father" and so must make a radical adjustment to life in the wild.