Production Year 1996
Discover Asia | To Become the Pearl King of the Pacific – Aru Island, Indonesia –
DC059605

アジア発見 | めざすは南洋真珠王 インドネシア・アルー島 [NHK]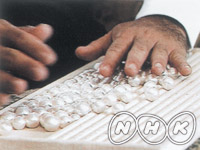 |Length : 24min. |Year : 1996 |
Pearl farming is a relatively new pursuit in these islands, and budding moguls must first master specialized techniques. Meet several of these ambitious pearl farmers and learn the obstacles they face.
Discover Asia | A City Where Trucks Are Built by Hand – Bangladesh –
DC059606

アジア発見 | 手作りトラックが生まれる街 バングラデシュ・ダッカ [NHK]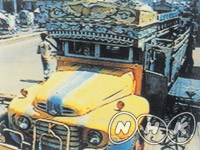 |Length : 24min. |Year : 1996 |
Truck transport is the lifeblood of commerce, but the lack of new vehicles has given rise to inventive handling of used parts. See this resourcefulness in action as apprentice mechanic Milon attempts to build a truck entirely from used parts.
Discover Asia | The Heavenly Taste of Street Stalls – Kuala Lumpur, Malaysia –
DC059607

アジア発見 | 屋台料理は夢の味 マレーシア・クアラルンプール [NHK]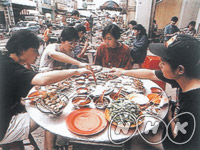 |Length : 24min. |Year : 1996 |
Facing heavy competition and forced to adapt to modern management styles, street stall operators still dream of sweet success. Meet several of these determined entrepreneurs and learn the creative ways they find to survive and thrive.
Young People at Work | To Become a Fisherman – Oki Islands, Shimane Prefecture –
DC079601

若者たちの現場 | ぼくは漁師になりました [NHK]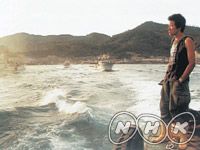 |Length : 29min. |Year : 1996 |
Takafusa Yamazaki gave up his clerical job for the physically demanding but ultimately more rewarding pursuit of commercial fishing. As we see, Yamazaki has much to learn about his new profession, but he doesn't regret his choice.
Adventure Fishing! – In Pursuit of Large Char at the Hidaka Headwaters –
DC219617

アドベンチャーフィッシング 日高源流に大イワナを追う! [EX]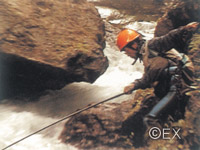 |Length : 30min. |Year : 1996 |
The Lure of the Unknown

The theme of Man vs. Nature plays out as three intrepid adventurers journey to Japan's last largely unexplored region - Hidaka in rugged Hokkaido Prefecture. After driving as far as an off-road vehicle can take them, the three hike and climb the remaining distance to the Hidaka Headwaters, where they finally cast their lines.