Production Year 1999
It's Tough Being the Eldest Son!
DC239919

オイラ長男っこ つらいんです [YBC]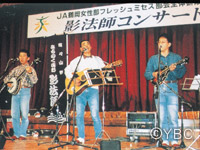 |Length : 25min. |Year : 1999 |
For 23 years, the Kageboshi folk group in Yamagata Prefecture has served as a voice for farmers, describing their anger and despair, while poking fun at the government. Together with an association of farmer's wives they search for the theme for a new song. When the women describe how the oldest sons have been so pampered by their mothers that they can't find their own underwear, the members of Kageboshi become inspired by the power of these women, and before long a new song is born.
What is School? – The Decade of Struggle with Delinquents, Dropouts and School-Phobic Youths –
DC249916

学校とは何か? ツッパリ・中退・不登校と格闘した10年 [HBC]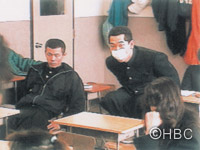 |Length : 55min. |Year : 1999 |
At Hokusei Yoichi High School, a private school in Hokkaido, high school dropouts from around the country who were once called "losers" come to enroll. At this school, everyday is a constant battle between teachers and students. Teachers not only confront incidents of violence, but also the various emotional difficulties and anguish that the students carry. However, eventually, even a student who was a former motorcycle gang member who distrusted schools is able to say, "School has become like my relative".
The Neighbours Have Paws – Tracking Tokyo's Stray Cats –
DC249917

大新宿ノラ猫物語 小さな子猫の大冒険 [NTV]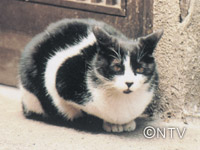 |Length : 30min. |Year : 1999 |
This documentary captures the interaction between human beings and stray cats in the concrete jungle of Kabukicho. Using hidden cameras, this is a fascinating record of a stray cat society that lives out its rituals virtually unnoticed by the teeming crowds of human pleasure-seekers in the streets just a few yards away, and the people who work there and care for these animals. It is a story of perilous journeys from roof to roof in search joys and sorrows, and, above all, the struggle for survival.
The Undaunted Man
DC259918

めっちゃ!生きてるで パパは無敵の障害者 [CX]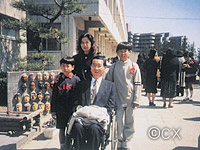 |Length : 46min. |Year : 1999 |
This documentary is about Mr. Haruyama who is 44 years old and has a serious disease, progressive muscular dystrophy. Although he is paralized from the neck down, he is still active and successful as the president of his own company, Handy Network International, which develops and sells personal aid equipment. This program shows how he accepts his life and lives on, and how his wife Yuko and his two sons support him physically and mentally. It's a story of love and care given by the family members to daddy.
A Song for Life
DC259919

わが人生に歌あり!盲目のテナー新垣勉 [NTV]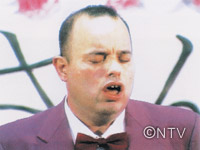 |Length : 53min. |Year : 1999 |
Blind from birth, Tsutomu Aragaki's early years were long and lonely, and included one suicide attempt. Luckily, a caring family took him in as one of their own. Aragaki went on to become a minister and a skilled singer who brings a message of hope to the younger generation. He sings at schools throughout Japan, embracing audiences with simple yet powerful lyrics that inspire troubled and lonely youth. His songs represent the beauty of forgiveness and the value of living life to the fullest.