Production Year 1999
Song of Birds and Flowers – The World of Atsushi Uemura, a nihonga artist –
DC279912

花鳥諷詠 いのちを描く 日本画家・上村淳之の世界 [NHK]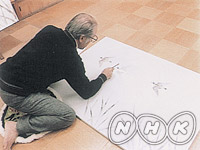 |Length : 44min. |Year : 1999 |
Nihonga artist Atsushi Uemura, a noted ornithologist who calls himself a "bird-and-flower painting" artist, is the third generation of a distinguished family of painters: his grandmother Shoen Uemura and father Shoko Uemura were both recipients of the Order of Cultural Merit. On his retirement from the Kyoto City University of Arts, Uemura began working on a painting of a white hawk, an ambition his father had long held.
The Echo of "Naruko" Castanets – Yosakoi Soran Festival 1996 –
DC279913

鳴子騒いだ…YOSAKOIソーラン祭り・1996 [HTB]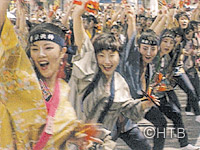 |Length : 24min. |Year : 1999 |
The June "Yosakoi Soran" Festival in Hokkaido draws up to 10,000 contestants and attracts an audience of 1 million over a three-day period. Performers must follow two rules: the Hokkaido folk song "Soran" must be incorporated in their music, and dancers must carry "Naruko" castanets in accordance with the original festival in Kochi Prefecture. The festival is organized by college students who recruit sponsors and contestants.
Letters from Klaudiya
DC289919

クラウディアからの手紙 [NKT]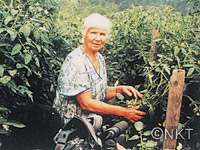 |Length : 50min. |Year : 1999 |
This program follows the painful separation between Klaudiya and Yasaburo Hachiya, who lived together for 37 years in the Russian Far East after being falsely imprisoned and exiled to Siberia. After the fall of the Soviet Union, Hachiya discovered that his wife and daughter in Japan were still alive and he has since gone to live with them. Klaudiya, now 77, writes to him, "I have now fully come to terms with us being apart. There was no way I could think only of what I wanted if that meant you would be sad. I wish all of you in Japan every happiness ..."
The Lady is a Fugitive
DR189901

逃げる女 [TVI]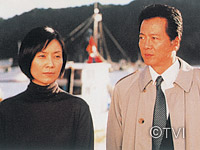 |Length : 95min. |Year : 1999 |
A mother's quest to avenge the murder of her 5-year-old daughter takes her from Tokyo to a small fishing village in Iwate Prefecture, with the police hot on her heels, but always one step behind. Tokyo veteran police detective Kohei Kudo goes after Akiko Kijima; but before he can catch up with her, she finds and murders the second man responsible for her daughter's death. Kudo teams up with a local policeman and they are able to capture Akiko before she commits yet another murder.
DR539900

腕におぼえあり2 [NHK]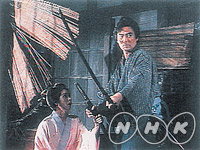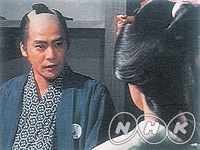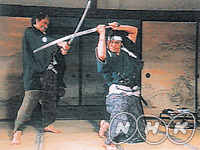 |Length : 70min. x1, 44min x12 |Year : 1999 |
Matahachiro Aoe pasaba días tranquilos con su esposa cuando, de pronto, recibe órdenes de presentarse ante el consejero jefe de su clan.
El consejero le ordena regresar a Edo en una misión secreta para recuperar importantes documentos sobre la conspiración que puso fin a la vida del jefe del clan por envenenamiento.
Para solventar sus gastos, Matahachiro se ofrece como guardaespaldas. El y una muchacha de su mismo clan, Sachi, a la que le ordenaron ayudarlo, tratan de encontrar los documentos. Mientras tanto, enterado del pleito entre las facciones del clan, el gobierno central envía agentes secretos para controlar la situación.
En medio de los tejes y manejes para apoderarse del control del clan y de la intervención de los agentes secretos del gobierno, la habilidad de Matahachiro con la espada vuelve a brillar.
Episodio 1: El regreso del guardaespaldas
Episodio 2: La casa de Banba-cho
Episodio 3: Las arañas venenosas
Episodio 4: La trampa
Episodio 5: El hijo derrochador
Episodio 6: La espada solitaria
Episodio 7: Duelo bajo la lluvia
Episodio 8: El señor detrás de la cortina
Episodio 9: El ataque
Episodio 10: Un pequeño truco
Episodio 11: Un enemigo en la imaginación
Episodio 12: El lobo solitario
Episodio 13: La muerte del conspirador
Episodio 1: 70min.
Episodio 2-13: 44min.