Production Year 2004
Mama, I Can Hear Your Smile – 22 Years of a Hearing Handcapped person –
DC250422

ママ、えがおがきこえるよ [IBC]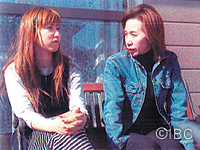 |Length : 54min. |Year : 2004 |
Juri Kikuchi, 22years old, was born in Morioka City, Iwate Prefecture. She has been deaf since birth. When her mother learned that her child had a congenital hearing disability, she decided to devote all her time to her daughter. After graduating from high school, Juri enrolled at Tsukuba College of Technology. She has experienced both worlds, dreams of building bridges between the two. Juri now lives with a man she met in college who also has a hearing disability. The young couple, hoping to obtain permission to marry, visit Juri's parents' home. Juri's mother receives a letter from her darling little girl who is about to "leave her nest".
One Dance,One Chance – The Masters of Hand Dancing –
DC270424

熱闘!手踊り名人決定戦 [RAB]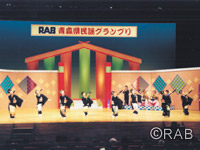 |Length : 44min. |Year : 2004 |
Once a Year, the final round of a very popular and unusual dance contest is held in Aomori Prefecture in northern Japan-the "Te-odori Masters Championship." The unique kind of folk dance called "Te-odori" ( hand dancing )is based on the movements of the Kabuki theater. It developed amongst the rural communities of the region in the 19th century.
The Sublime Giant Washi
DC270425

にんげんドキュメント 「輝け 巨大和紙」 [NHK]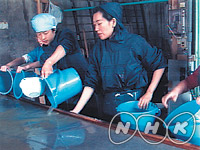 |Length : 43min. |Year : 2004 |
Eriko Horiki(41) is a "washi" designer who has recently been attracting some attention. She first became interested in the beauty of washi art 18 years ago. After apprenticing in the methods of traditional hand-crafted paper in the township of Imadate cho, in Fukui Prefecture, Horiki developed her own technique for producing a giant sheet of washi measuring. Beginning with Kyoto Station, her large works have been exhibited in recent years in busy public spaces such as airports and hotels. Due to its geometric design, the giant washi can appear to change character depending on the lighting. The washi, glowing in the light, can create a wonderful, enchanting space.
Dazzling Treasures Nishi-Hongwanji – A Gem of Momoyama Art
DC270426

NHKスペシャル 絢爛たる名宝 西本願寺・桃山美術の粋 [NHK]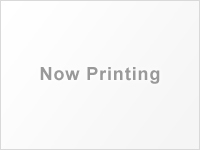 |Length : 49min. |Year : 2004 |
Nishi Hongwanji Temple in Kyoto, the head temple of the Jodoshinshu, or Pure Land sect of Buddhism, contains a multitude of national treasures and cultural properties. These famous treasures were kept secret by the religious order of Nishi Hongwanji, who managed to avoid the upheavals of history.
Sometimes Clouds, Sometimes Sun
DC280433

くもり ときどき、晴れ [RNB]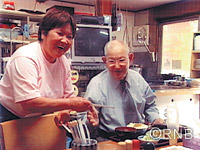 |Length : 55min. |Year : 2004 |
Ehime Prefecture, in Western Japan, there is a tiny fishing village with a population of just 800, called Ohama. This story of neighborhood life, unfolds in a small Okonomiyaki restaurant. Owned by Mizuho Higaki, a powerful woman, the restaurant serves as a "third place"for those who live in the community. Everyday, people from all walks of life. drop in for a chat with Mizuho. Although each has his or her own problems, they nestle in close to the lives of each other, and go through both the good times as well as the bad times together. This is a life style which, until recently, was seen all over Japan; yet is quickly vanishing in these modern times.