Production Year 2004
A Grass-Roots Teacher
DC280434

草の根せんせい [MRO]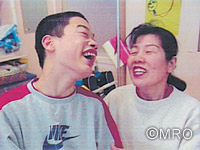 |Length : 50min. |Year : 2004 |
Mrs. Hinako Noma(age 60) is a teacher at Heiwamachi School for the Handicapped. One of her concerns is that most of her students don't have any place they belong to after graduating from school. It is not easy to find a job; therefore they have no choice but to stay at home or in shelters. She feels torn apart when she sees parents' worried faces because she is also a parent of three children. As a volunteer where students could attend. Mrs. Noma has always cared about handicapped people and tried to do anything she can do for them. Today she makes pants and underwear for one of her students.
Haruka's Sunflowers
DC280435

にんげんドキュメント はるかのひまわり [NHK]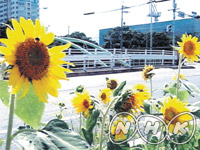 |Length : 43min. |Year : 2004 |
On January the 17th a powerful earthquake hit the western part of Japan. A number of 6433 people lost their lives in the Hanshin-Awaji Earthquake. "Haruka" is the name of a little Japanese girl who died in the disaster. Haruka Kato lived with her elder sister and the parents. She was the only victim of the family. In summer, 6 months after the earthquake, something strange happened in the now vacant lot where Kato's house used to be. Lost of sunflowers bloomed in the very spot where Haruka died.
Another spring
DC280436

NHKスペシャル いつもと同じ春が行き [NHK]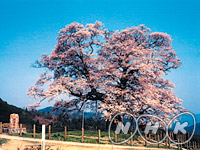 |Length : 49min. |Year : 2004 |
Since ancient time, people in Japan have looked forward to the blossoming of cherry tree as a special sigh that spring has come. In a remote village in Okayama Prefecture in Western Japan stands a giant cherry tree that is said to be a thousand years old. Whether it was planted or grew naturally no one knows, but the villagers cherish their ozakura or "great cherry tree". The tree can be seen from every home in a village where for centuries most inhabitants have shred an oddly apt family name: Haruki, "spring tree".
The Chip Challenge
DC290427

復活なるかニッポン半導体 [NHK]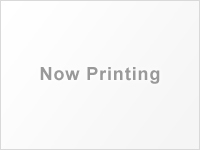 |Length : 49min. |Year : 2004 |
Although Japan once dominated the global market for semiconductors, a fierce price war left Korean, Taiwanese and other manufacturers in control while the Japanese semiconductor industry fell into a slump. Now Japan is fighting back by harnessing a traditional industrial strength: unshakable determination to develop superior technologies. The programme focuses on the world of mobile phones, where high-performance semiconductors hold the key to international success.
DR220400

恋する京都 [NHK]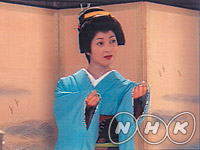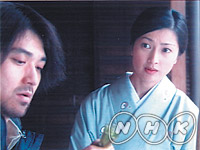 |Length : 43min. x5 |Year : 2004 |
Shino is a geisha living in Kyoto. She once retired ten years ago, but Shino Sawai is a geisha living in Kyoto, the ancient capital. She once retired when she married ten years ago, but took it up again when her husband died in an accident. Shino is so called "Mrs. Meddler" who cares for couples with love troubles, wishing to help people achieve happiness.
One night on the way back from her parlour engagement, the strap of her sandal breaks and Shino is helped by Keigo, a farmer who grows Kyoto-vegetables. This was exactly how she had met her late husband Taro for the first time. However, Keigo is sceptical about love altogether due to a bitter experience in the past....

Episode 1: Love gives you strength
Episode 2: A meal cooked with love
Episode 3: The memory of love lasts long
Episode 4: Love duet at the Yasaka Tower
Episode 5: This Jizo helps lovers