Production Year 2010
Dawn of Gaia – The Electric Car, Year One:"No Gas Required" –
DC291032

ガイアの夜明け 電気自動車元年 [TX]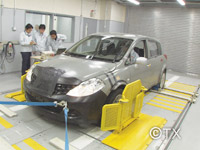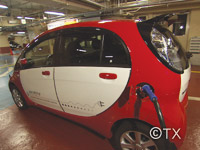 |Length : 45min. |Year : 2010 |
Electric cars have begun to draw attention as the leading role of eco-cars of the near future. Mitsubishi began marketing its i-MiEV to consumers since April 2010. Moreover, under the auspices of CEO Carlos Ghosn, Nissan's Leaf was put on the market in December. In its first year alone, 6,000 of the vehicles were sold, a telling measure of its popularity. It's said that this is the year in which electric cars will really begin to proliferate. And their entry has the potential to change the way we live. Indeed, electric cars have already begun to bring change to the automotive industry as well as mass production in Japan. This program has exclusive coverage of the inner workings of Nissan. What are the walls they run up against along the way to mass producing electric cars for the general public? But major manufacturers aren't the only participants here. Smaller companies that easily convert used vehicles into electric cars have also begun to spread. What are the capabilities and possibilities of the electric car? The answer lies down the road…
DC351003

あしたをつかめ 平成若者仕事図鑑 | 自動車板金塗装工 [NHK]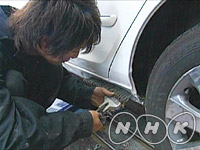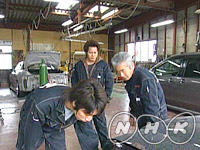 |Length : 25min. |Year : 2010 |
Bringing back cars that have been damaged in accidents and have lost their paint to their original condition is the work of auto body repair and paint specialists. Working under the guidance of a 30-year veteran, Tsubasa Nakashima spends each day learning these techniques. Today he has been ordered for the first time to repair by himself the smashed-in body of a car that ran into an electric utility pole. We'll find out if he can really repair the damage according to the customer's demands.
DC351004

あしたをつかめ 平成若者仕事図鑑 | ジュエリーデザイナー [NHK]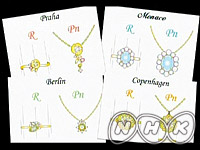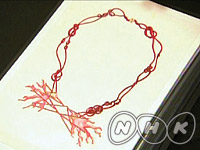 |Length : 25min. |Year : 2010 |
Manami Mori is a jewelry designer who has been working for an established jewelry company for two years. Creating an alluring product while paying close attention to price is her chance to showcase her skills. Gems or precious metals -- how will she choose her materials? How detailed should the craftsmanship be? This time she has received an order to "make a design creating an image of European travel." We follow her struggle to come up with that perfect design that will satisfy her demanding client.
Find Your Dream Career | Machining Center Operator – Learning Precision
DC351005

あしたをつかめ 平成若者仕事図鑑 | マシニングセンタ・オペレーター [NHK]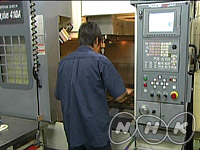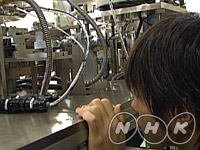 |Length : 25min. |Year : 2010 |
For precision metal processing, a machine tool called a "machining center" is used to cut the metal. The machining center operator inputs data into the machine tool to produce the complex parts ordered. Deciding the most efficient operating procedure and choosing the appropriate cutting tools are also important. Kenta Awashima is in charge of producing various parts using the production machinery at the factory he works at. We follow Kenta as he makes parts requiring an expert accuracy to 1/100th of a milliliter.
Find Your Dream Career | Food Model Craftsman – "Make It Look Delicious!"
DC351006

あしたをつかめ 平成若者仕事図鑑 | 食品サンプル職人 [NHK]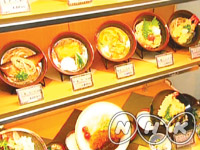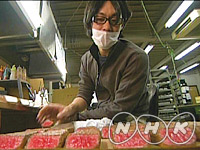 |Length : 25min. |Year : 2010 |
Plastic food models that look just like the real thing are vital for restaurants in Japan. The job of a food model craftsman is to make plastic look delicious. In his third year in this career, Tomohiro Masumoto has been responsible for pouring the liquid plastic into molds and "baking" them in the oven. This time he will challenge for the first time the task of "spray-painting" the food replicas. We follow the struggles this young craftsman faces in acquiring this new technique.