Production Year 2014
ED251406

まるってなに? [NHK]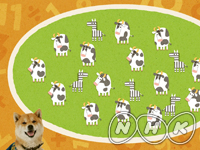 |Length : 10min. |Year : 2014 |
A toymaker is confused by Numbler and attaches the stems of his spinning tops incorrectly. Barky illustrates how to find the center of a circle by drawing diameters, and helps him properly complete the tops.
ED251407

あまりはどうする? [NHK]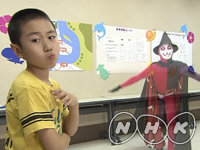 |Length : 10min. |Year : 2014 |
How many benches seating 4 are needed for 14 children? Numbler misguides the children into preparing 3 benches, but Barky steps in to illustrate how to understand divisions and remainders, concluding that 1 more bench is needed.
ED251408

どちらがながい? [NHK]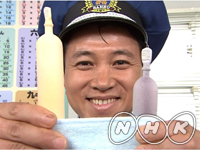 |Length : 10min. |Year : 2014 |
Children cleaning the classroom want to know whether a large desk can pass through the doorway. Numbler's magic makes the desk immovable so that they cannot carry it, but Barky shows them how to compare lengths and widths by using a ribbon.
ED261401

あきらめたことをあきらめない [NHK]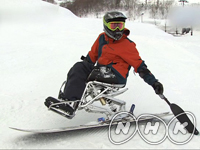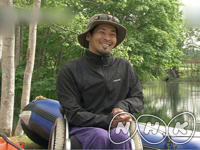 |Length : 15min. |Year : 2014 |
Hiromi Tatsumi lost his ability to move his legs as a result of a tragic snowboarding accident. When his life in a wheelchair began, he never imagined getting back on the slopes again. However, one photo would change him forever. This episode looks at how Tatsumi became able to snowboard again, and how he continues to expand his activities with the support of his family and friends.
ED261402

ハイジがくれたもの [NHK]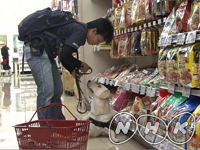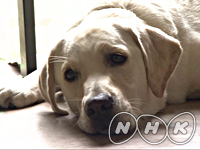 |Length : 15min. |Year : 2014 |
Sayaka Kishi's dog, Heidi, is a hearing dog. Heidi responds to sounds such as cell phone rings and cars, and alerts Kishi who is hearing impaired by touching her. Kishi has faced many difficulties because of her disability, but Heidi changed her life and opened up her world. Now Kishi's goal is to become a hearing dog trainer and spread awareness about the dogs. This episode follows the efforts of Kishi and Tara, the first dog that Kishi is in charge of training.