Africa
Fight Against AIDS – Japanese Nurse in Africa
DC250925

寄りそっていたい 看護師・徳永瑞子の夢 [RKB]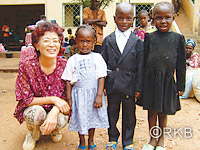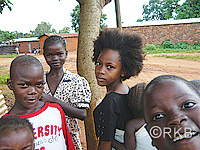 |Length : 25min. |Year : 2009 |
Sixty-year old Mizuko Tokunaga from Fukuoka Prefecture is President of Amis d'Afrique, a non-governmental organization (NGO) participating in activities on preventing the spread of HIV in Central Africa. She is also a nurse and a professor of international nursing at a university. At the age of 23, she left Japan to start a career in medical services in former Zaire. In 1991, she established the organization Amis d'Afrique after losing many of her African friends to AIDS. The organization is involved in food aid, medical aid, educational aid and support for self-reliance, as well as support for malnourished children and children suffering from AIDS. Amis d'Afrique also provides on-site educational sessions aiming at preventing the spread of HIV. In 2005, Tokunaga received the Florence Nightingale Medal in Geneva.
Baseball – Be big in Uganda!
DC280947

育て!ウガンダ野球 [TVH]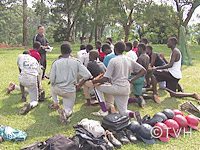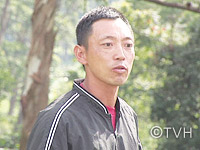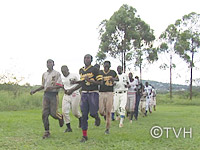 |Length : 20min. |Year : 2009 |
This documentary features young Ugandans whose lives changed with baseball and a former junior high school teacher from Sapporo. As a Japan Overseas Cooperation Volunteer (JOCV) of the Japan International Cooperation Agency (JICA), 39-year old Yuichi Odajima chose Uganda as his destination. Their goal is not to simply be baseball champions but to be "champions of life". Indeed, what's important for them is not only to win a game but to recognize and overcome their weaknesses. Odajima teaches these young players that what matters is their approach to the sport. Through his strict coaching, these Ugandans learn to adopt good conduct and to continuously improve themselves as people, so that one day they will hopefully become real champions of life.
Masters of Their Profession | Fight Against Bird Flu : Nahoko Shindo — World Health Organization
DC310904

プロフェッショナル 仕事の流儀 | 鳥インフルエンザを封じ込めろ~WHO・進藤奈邦子 [NHK]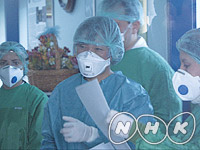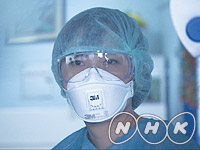 |Length : 45min. |Year : 2009 |
Bird flu is currently the center of all attention. Forty-one year old Nahoko Shindo is member of a group directly involved in the research for a solution that would put an end to the spread of the virus. She is a World Health Organization (WHO) doctor. Today, the greatest challenge for her and her colleagues is to prevent a global pandemic. To this end, the team takes various measures to contain the infection, such as identifying transmission routes and installing isolation wards. Meanwhile, at home, Shindo is a mother of two. Although she manages to balance work and family life, she flies off to other ends of the world as soon as there is news of a bird flu outbreak.
Masters of Their Profession | Living the Forest, Mentored by the Mountain : Isao Yuasa, Tree regenerator
DC310905

プロフェッショナル 仕事の流儀 | 森に生きる、山に教わる~森林再生人・湯浅勲 [NHK]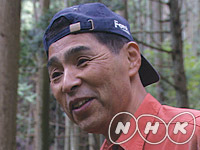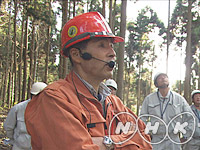 |Length : 44min. |Year : 2009 |
Artificial cedar and cypress forests, which account for 40% of Japan's forests, are on the brink of extinction. They are poorly maintained and neglected due to the import of cheap materials, causing serious environmental damage such as fallen trees and mudslides. In the midst of this ecological crisis, 57-year old Isao Yuasa, who leads the forestry cooperative of Hiyoshi, a small town in Kyoto, is attracting particular attention. He actually recovered 70% of Hiyoshi's abandoned forest, an achievement that impressed many of his peers. This program features Isao Yuasa and his efforts to bring back life to all of Japan's forests.
Beyond the Naked Eye | Food Poisoning — the creepy micro-sized devil
DC340901

アインシュタインの眼 | 食中毒 しのびよるミクロの悪魔 [NHK]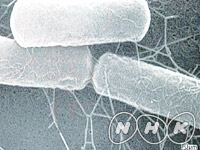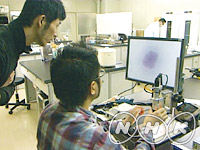 |Length : 44min. |Year : 2009 |
Hot seasons bring about spates of food poisoning incidents. Bacteria invisible to the naked eye attach and multiply on foods; when consumed in the human body, these bacteria cause serious symptoms such as diarrhea and vomiting. In this program, the multiplying process of such bacteria is caught on footage utilizing a state-of-the-art camera which is able to capture even the slightest amount of colors. The workings of bacteria such as o-157, which has the ability to withstand gastric acid, and the heat-resistant bacillus cereus, are also investigated.