Production Year 2007
DC320702

ドキュメント にっぽんの現場 | 町工場 ドリルガールズ [NHK]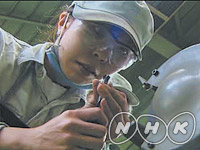 |Length : 29min. |Year : 2007 |
Despite possessing world class standards of technology, small urban factories are experiencing unpopularity with the young people of today and there is a shortage of new employees. Recently, however, they have been gaining a new female workforce, young women.This programme follows these spirited women who have taken the plunge into a man's world and shows their earnest approach to their demanding work.
DC320703

ドキュメント にっぽんの現場 | ハサミ一本ではいあがれ [NHK]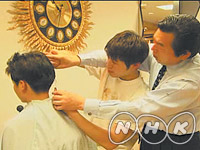 |Length : 29min. |Year : 2007 |
At the training salon for barbers in Tokyo which is known as the strictest in Japan, young trainee barbers in their 20s devote themselves to practice till late at night every day while living in a dormitory. The master barber has fostered many excellent Apparentices with his Spartan training style. This programme presents a detailed look at the young trainee barbers who are anxious to live on a pair of scissors.
DC320704

ドキュメント にっぽんの現場 | 日本武道館 柔道 男たちの熱闘 [NHK]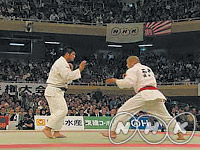 |Length : 29min. |Year : 2007 |
The Nippon Budokan is ready to stage the All Japan Judo Championships. Among the contestants is the one who narrowly lost right at the end of last year's final match, the one who is aiming for consecutive championships, and one who has appeared eight times in the Championships but never won the title. This documentary presents all the tension and excitement of the hard-fought matches in the Championships held on April 29, 2007.
ED120700

ピタゴラスイッチⅣ [NHK]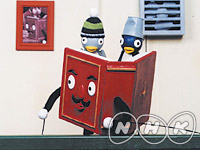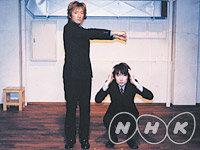 |Length : 10min. x11 |Year : 2007 |
Structures full of wonders, interesting ways of thinking and various laws are hidden in our daily lives. For example, why do various musical instruments make so different sounds?
This series of a TV program introduces such 'surprises' for children, which help to see things in different ways once they understand them. The purpose of this series is to bring up children's thinking power.


1. Things That Are Made in Layers
2. The Force of Spinning Things
3. Things Make Noise Because They Vibrate
4. It Wasn't Even Switched On
5. Round Objects Roll
6. You Can Read the Time
7. Letters That Come from Pictures
8. They Are All the Same Shape
9. The Perfect Circle
10. Song Special
11. Keeping Them Out
ED160700

ふしぎ情報局 [NHK]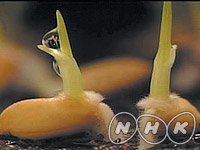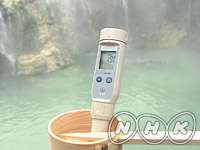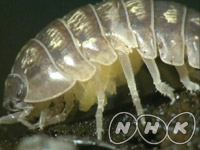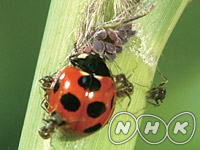 |Length : 15min. x20 |Year : 2007 |
"The Science Station" is a science program aimed for children aged 12 to 13. With convincing images, this program helps viewers to think scientifically and discover the joys of gaining knowledge.
It contains affluent information such as latest scientific achievements and scientific topics seen in everyday life in a form that is easy for children to understand, Moreover, the program consists of individual segments which make it easy to split and partially use the clips.


1. Elements That Burn Things
2. What Elements Emerge From Burning?
3. Inhale and Exhale
4. What Happens When We Eat?
5. Blood Flow
6. What Makes Plants Grow?
7. The Human Body and the Animal Body
8. What's Under the Ground?
9. Volcano Eruptions
10. The Trembling Land
11. Acid and Alkali Solutions
12. Liquids that Melt Things
13. Useful Chemistry
14. Air that Surrounds the Earth
15. Is the Earth Really Round?
16. The Fantastic Electromagnet
17. Electromagnets in Use
18. Energy of the Future
19. How Woodland Creatures Coexist
20. Life on Earth


[Spanish Version]
Centro informativo de las Ciencias (15min. x2)

1. La convivencia de los seres vivos en el bosque
2. La tierra es única