Production Year 2016
Making Music~ Instrument Artisans in Rural Japan~
DC241651

いいね!信州スゴヂカラ 「世界が認める音楽工房」 [ABN]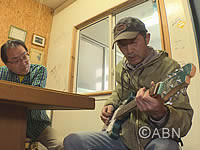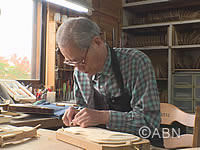 |Length : 23min |Year : 2016 |
Nagano Prefecture, in the heart of Japan, is renowned for its fine crafts, culture, and natural beauty. It's also home to many skilled artisans showcasing these treasures to the world. This program 'Making Music' introduces such talented residents of Nagano, including some makers who craft guitars and violins for world-famous musicians in Nagano's manufacturing center of Matsumoto city. It also takes viewers behind the scenes into the workshops where these specialized instruments are crafted, and shows their incredible handmade design and sound. Then, discover a rare analogue record master-making factory, one of only two in the world, where craftsmen continue applying traditional methods to manufacturing analogue records.
The Show Must Go On~Overcoming the 2016 Kumamoto Earthquake~
DC241652

それでも幕を開けよう~がんばれ!熊本大分~ [ABC]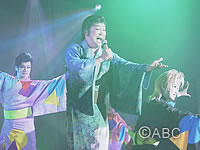 |Length : 25min |Year : 2016 |
Kumamoto Prefecture was hit by a devastating earthquake in April 2016. The Kobayashi Troupe, a traveling group of actors, was caught in the quake. Fortunately, no one suffered any life-threatening injuries, but the theater where they had been performing, so they were forced to evacuate. Theater owner Ryuji Genkai, who is also an actor, has opened up his facility to people in need, sharing his well water with people in the town with no running water due to quake damage. Ryuji and Makoto, the leader of the Kobayashi Troupe, make a pact, swearing that they will put on a play together again at this theater, to entertain the people who need cheering up after such a devastating experience. They overcame many difficulties and uneasiness in order to resume their performances.
Preserving the Future~The Challenges of Restoring a National Treasure~
DC271636

よみがえる国宝 瑞厳寺~平成の大修理 100年先に繋ぐ匠の技~ [KHB]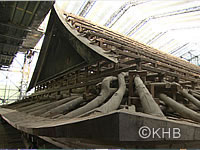 |Length : 50min |Year : 2016 |
Majestic Zuigan-ji Temple in the northeast Japan is a national cultural treasure. Completed 400 years ago by the feudal lord of the region, Date Masamune, it's famous as a lavish and glorious example of the culture of the Azuchi-Momoyama period. With ground subsidence now causing its pillars to tilt, Zuigan-ji has been undergoing comprehensive repairs and restorations since 2009, called "the great Heisei restoration." An essential consideration in the repair of Japanese cultural properties is that old and weathered parts must not be replaced and existing original materials must be reused to the greatest possible extent. The restoration's greatest hurdle was to reinforce the structure against earthquakes.
Why Live in Japan!? KANJI "Japanese Characters" is my Pleasure of Life
DC271637

ワタシが日本に住む理由 日本人に漢字を教える漢字教育士ブレット・メイヤー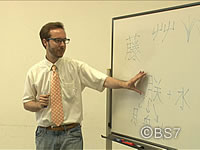 |Length : 43min |Year : 2016 |
Brett Mayer, from New Jersey, USA. He successfully passed the Level 1 of the Kanji Aptitude test, and became the first American. He memorized more than 6000 Kanji. Brett, who is always thinking of Kanji, loves rare Kanjis on the streets! Brett is also able to explain clearly how Kanji was made. Tourist visiting Japan goes on increasing year after year. Then who knows the splendor of Japan most? It must be a foreigner who decided to live in Japan for life. "Why do you live in Japan?"We will find the reason why Brett lives in Japan.
DC281659

情熱大陸 | 淡水魚研究家 佐藤智之 [MBS]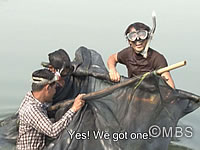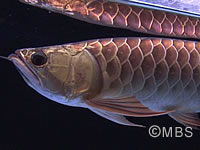 |Length : 24min |Year : 2016 |
Cambodia boasts nearly 500 species of freshwater fish. More research on freshwater fish needs to be done on a wider scale because so little is known even about the types of fishes that exist there. In his quest to encounter every fish that exists in Cambodia, Tomoyuki Sato, an avid aquarist, has been cataloguing the freshwater fishes of Cambodia with great zeal. At the same time, the Cambodian arowana conservation project has hired him to study the Asian arowana which has been declared an endangered species. We take a fascinating look at this man, Tomoyuki Sato, and his simple and honest desire to "encounter every fish that exists."