Documentary : Modern Living

Let's Watch and Hear All in Japan! | Discovering Japan | Jewels of the Seto Sea | Second Life | Japan : On-the-Spot Reports | Find Your Dream Career | Grand jete | 20s Discovering Life | Cute Little Japanese Designs |
Learning How to Teach
DC249714

教師誕生 新採用教員の一年 [NHK]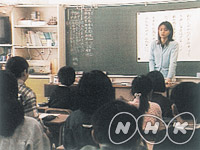 |Length : 59min. |Year : 1997 |
Amateur teachers are molded into professionals

Every April, 17,000 new public school teachers are sent out into the school system. Most are new university graduates and have little experience in how to communicate with and hold the attention of young people. Others have worked as part-time substitute teachers for ill or pregnant teachers before realizing their dream of becoming a full-time educator. This documentary follows the day-to-day activities of four new teachers in Aomori Prefecture in northern Japan as they attempt to instruct elementary and junior high school children.
One More Day of Life
DC249613

きょうも生かされている ある末期がん患者のあしあと [TBC]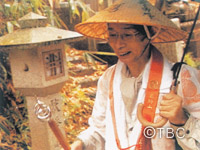 |Length : 29min. |Year : 1996 |
Living Each Day Like the Last

This moving program confronts the ageless issues of mortality and quality of life through a profile of terminally ill cancer patient Muneo Kikuchi. See how Kikuchi strives to make the most of the days remaining to him - even undertaking a strenuous pilgrimage to Mt. Koya - and how his doctor and family support his wishes and special needs.
Two Generations, One Rally – Car Rally in New Zealand –
DC249612

疾走2000キロ 父と息子の挑戦 [NHK]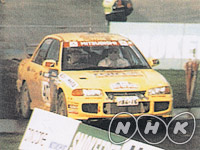 |Length : 44min. |Year : 1996 |
Blood is Thicker than Motor Oil

The hardships of the 25th New Zealand World Championship Car Rally were many. For two of the drivers, there was the added challenge of having to compete for the first time against family; father Seiichiro and son Katsuhiko Taguchi were at the wheels of rival vehicles. The excitement of a world-class rally takes on an extra dramatic dimension with this matchup of youth vs. experience.
Three Gorges Dam Project – A Journey Toward 21st Century China –
DC249511

三峡ダム大移住計画 113万人の故郷が沈む 中国21世紀への旅 [NAV]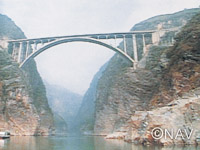 |Length : 56min. |Year : 1995 |
China is building the world's largest hydroelectric dam in the densely populated and historically significant "Three Gorges" region. Problems abound. More than 30,000 hectares of farmland and 13 towns and 140 villages will be submerged and the lives of more than one million people will change irrevocably. Besides being one of the most challenging engineering projects ever, this undertaking will require one of the biggest resettlement efforts in recent history.
Living in the Nuclear Age
DC249510

核時代と人間 [NBC]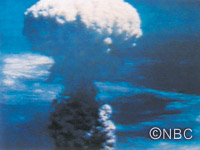 |Length : 59min. |Year : 1995 |
Could the atomic bombing of Nagasaki and Hiroshima have been part of a gigantic experiment? It seems so. This disturbing documentary was made using the American Freedom of Information Act to gain access to data never before made public. In addition, the program looks at the nuclear contamination near the Hanford nuclear weapons manufacturing facility in the U.S. where there are high rates of hypothyroidism, cancer, and other ailments associated with exposure to radiation.