Production Year 2012
Kirari Fukushima – Back on Track! Bringing Spirit to Fukushima Disaster Victims on a Steam Train
DC371210

ふくしまの大地に響け!SL福島復興号 [TUF]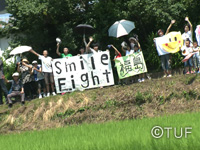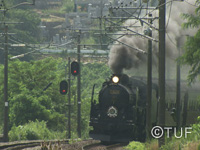 |Length : 47min. |Year : 2012 |
In July 2012, a steam locomotive returned to the Tohoku Line in Fukushima Prefecture for the first time in 45 years. Billowing black smoke as it powered through the Fukushima countryside, the majestic train swept away memories of the Great East Japan Earthquake, a disaster which drastically changed the idyllic lives of the people of Fukushima.
The project, christened the Fukushima Smile Project, was put into motion by staff at East Japan Railway to give hope and strength to the disaster-stricken prefecture.
A C61 type steam locomotive that had formerly worked the Tohoku Line was revived for the project. Named the Fukushima Revival Express, the train was operated by local drivers from Aizu Wakamatsu. The documentary follows the drivers as they work on the project, showing their thoughts and feelings as they drive the steam train through their home prefecture.
Steam locomotives inspire awe in children and bring back memories for baby-boomers. Operating between Koriyama and Fukushima Stations, the Fukushima Revival Express carried the hopes of many and gave strength to the people of Fukushima as they grappled with the effects of the Great East Japan Earthquake. More than 30,000 people praying for Fukushima's recovery gathered along the tracks to wave as the train went by.
This program documents people's emotions as the steam locomotive is resurrected and follows the train as it makes its journey through the prefecture on a day which brings courage and emotion to disaster-stricken Fukushima.
ED201206

ふしぎがいっぱい | 虫のからだ [NHK]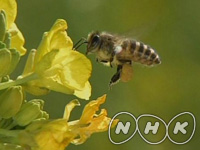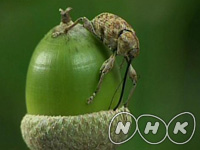 |Length : 10min. |Year : 2012 |
By comparing various kinds of insects, we will learn how an insect's body is made from three parts: the head, chest, and abdomen.
ED201207

ふしぎがいっぱい | 光とかがみ [NHK]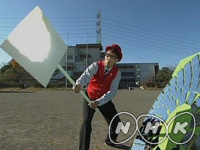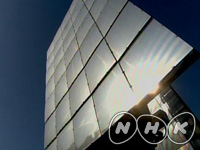 |Length : 10min. |Year : 2012 |
We will learn how sunlight can be concentrated and reflected, and how the brightness and heat of sunlight changes when it strikes an object.
ED201208

ふしぎがいっぱい | かげと太陽 [NHK]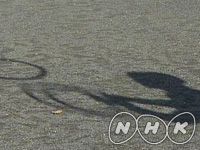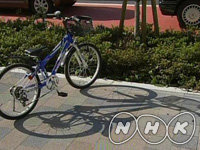 |Length : 10min. |Year : 2012 |
We will learn how a shadow is formed when the light from the sun is blocked, and how a shadow's position changes as the sun moves.
ED201209

ふしぎがいっぱい | ものの重さ [NHK]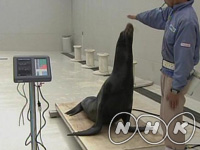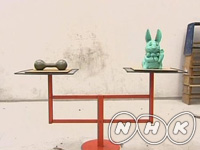 |Length : 10min. |Year : 2012 |
By comparing different objects, we will learn how an object's weight does not change even though its shape does.