Production Year 2012
ED221202

シンサイミライ学校 | ユニークマップで「まち発見」 [NHK]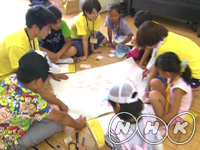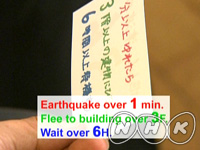 |Length : 15min. |Year : 2012 |
Unique maps improve disaster prevention skills. School children explore their city and then using what they have learned, make Discover Your City Maps.
ED221203

シンサイミライ学校 | 僕たちがつくる「ふるさとの未来」 [NHK]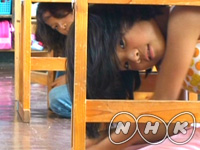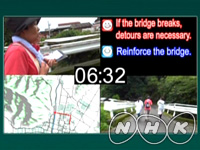 |Length : 15min. |Year : 2012 |
In coastal areas, an earthquake may be followed by a tsunami. School children document the evacuation process of the town's elderly residents with video to discover quicker and safer ways of disaster prevention.