Documentary : People and History

A Passionate Challenger | Masters of Their Profession |
Thailand's Great Monk : Achan Kabesako
DC289306

タイの名僧になった男 アーチャン・カベサコ師 [TVI]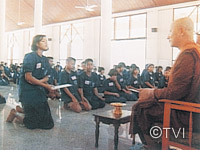 |Length : 28min. |Year : 1993 |
Archan Kabesako has founded a temple in Thailand, and works to help poor children, providing uniforms, scholarships, and even bicycles for children to go to school. Every year, he also has a camp for 300 students. Once he was a Japanese named Mitsuo Shibahashi, but now this hardworking monk is much more than that! His work has won him the respect of the local community, and receives support even from far-off Japan. He is a savior of children, and of the future.
A Boy From Africa – Remember Your Father's Native Land –
DC289307

アフリカから来た少年 忘れないでお父さんの国 [NHK]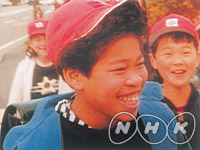 |Length : 44min. |Year : 1993 |
Baru's father is Nigerian; his mother, Japanese. Baru came to Japan to live when he was four. When he was eight, however, his parents decided he should use his spring vacation to visit Nigeria, and here in the land of his African ancestors, reestablish his sense of roots. Baru's diary tells us about life with his Japanese grandparents, and then his life with his parents and younger brother in Nigeria. Nigeria was a lot different from Japan, and things didn't go as expected.
Songs Learned When We Still Had Dreams – What Do the World's Children Sing? –
DC289308

夢見るころに教わりし歌 世界の子どもたちは何を歌っているのか [HBC]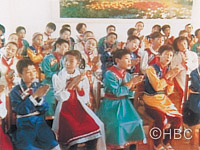 |Length : 60min. |Year : 1993 |
Although learning songs from around the world is an excellent way to foster an international attitude in the young, in most countries the songs children learn generally come from their own culture. In the case of Japan, however, we have learned from many countries. This program is a documentary about the kinds of songs children sing in Japan, tracing their origins in 14 different countries.
The Portrait of My Mother – An American : Tsuyoshi, After the War –
DC289409

母の肖像 アメリカ人ツヨシの戦後 [KTN]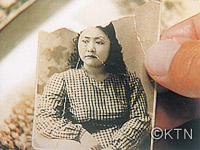 |Length : 48min. |Year : 1994 |
The son of a Japanese woman and an American serviceman, Tsuyoshi Matsumoto was placed in a children's home at age 2 and ten years later adopted by American naval officer and taken to America. But young Tsuyoshi yearned to know his roots and find his mother. After growing to manhood and completing a tour of duty in Vietnam, he returned to Japan. It was too late: his mother was already dead but was still able to piece together some of the details of her life and his beginnings.
Petite Hanako – The Actress Who Captured Rodin's Heart –
DC289410

プチト・アナコ ロダンが愛した旅芸人花子 [EX]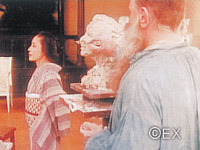 |Length : 46min. |Year : 1994 |
The master sculptor Rodin created his "Anguish of Death" using a Japanese actress named Hanako as a model. In this docu-drama, Hanako, retired and living in Japan after the death of her mentor, tells her story to the poet and sculptor Kohtaro Takamura. Rodin, it seems, had seen Hanako perform a death scene in a play in Marseilles and was inspired to try and recapture her expression. The basis of an immortal work of art, this was also the beginning of a ten-year relationship.