Documentary : Science and Technology

Master Craftsmen in High Technology | Masterly Skills | Beyond the Naked Eye |
DC290325

技~極める | 音の蘇生師 管楽器修理職人 [NHK]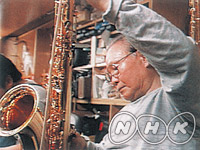 |Length : 24min. |Year : 2003 |
A wind instrument repair technician whose name is Ishimori enjoys the world reputation of the number one saxophone tuner and repairman, because he can give a subtle adjustment and maintenance perfectly to the instrument of each customer. His experienced skill is indispensable for the wind instrument musicians in the way of tuning as well as well as repair work.
DC290326

技~極める | 人に優しい椅子を作りたい [NHK]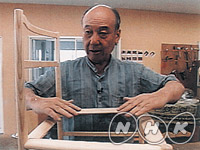 |Length : 24min. |Year : 2003 |
Shigeki Miyamoto lives according to his motto, "I am fulfilled by making comfortable chairs", and has succeeded in making various types of chairs. He is well-known as an expert, having proven his skill in the observation car of an express train and in the drawing room in the Crown Prince's Palace. As Miyamoto accepts any particular order, people come to think that Miyamoto can manage any kind of request about chairs.
The Chip Challenge
DC290427

復活なるかニッポン半導体 [NHK]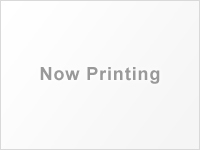 |Length : 49min. |Year : 2004 |
Although Japan once dominated the global market for semiconductors, a fierce price war left Korean, Taiwanese and other manufacturers in control while the Japanese semiconductor industry fell into a slump. Now Japan is fighting back by harnessing a traditional industrial strength: unshakable determination to develop superior technologies. The programme focuses on the world of mobile phones, where high-performance semiconductors hold the key to international success.
[NHK Special] The Hidden Power of World Heritage Sites In Disaster-Prone Japan
DC290528

NHKスペシャル 世界遺産 秘めた力 ~災害列島・日本より~ [NHK]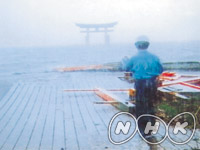 |Length : 74min. |Year : 2005 |
In 2004, a series of terrible natural disasters assailed the globe, inflicting enormous damage. Japan's World Heritage sites, unlike the stone-built monuments of Western Europe, are relatively fragile wooden structures. Yet they have demonstrated an astonishing strength in the face of natural disasters. The Japanese archipelago is subject to nature's fury in many forms: earthquakes, typhoons, and more. What are the secrets that have allowed these monuments to last for a thousand years or more?
This programme delves into the hidden strengths of Japan's World Heritage sites to introduce the unique attitude of "accommodating nature's fury" and tradition of wooden building that came to characterize Japan's people over a millennium.
[NHK Special] A Contest of Skills
DC290829

NHKスペシャル 若き技能エリートたちの戦い ~巧みを競うオリンピック~ [NHK]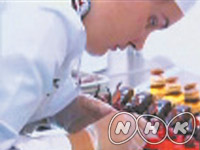 |Length : 49min. |Year : 2008 |
813 young people under the age of 23 gather in Japan from around the world to compete in 47 different skill categories. Japan, once a force to be reckoned with, has recently faltered in the competition. Behind these disappointing results is the hollowing out of Japan's technical workforce as its factories move abroad and its experienced engineers retire. Over the four-day competition, this program reveals the struggles that Japanese manufacturers face in producing a new generation of skilled workers.