Documentary : Science and Technology

Master Craftsmen in High Technology | Masterly Skills | Beyond the Naked Eye |
Dawn of Gaia -Japanese Technologies to Save the World-
DC290931

ガイアの夜明け 世界を救うニッポンの技術 [TX]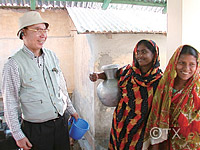 |Length : 45min. |Year : 2009 |
Problems such as a cleavage between rich and poor, diseases and shortage of water are becoming severe more and more in many places in the world. Now, it's expected that companies are going to take an important role to solve these problems.
This time in Dawn of Gaia, we will introduce two companies that are trying to save the children of the world with their unique technologies. One of them is a company called Nippon Poly-Glu located in Osaka. They developed a revolutionary water purifier. Another is Sumitomo Chemical. They fight against malaria with their special mosquito net, in which an insecticide is embedded in the fiber.
We are looking at how the companies can contribute their technologies to the society.
Dawn of Gaia – The Electric Car, Year One:"No Gas Required" –
DC291032

ガイアの夜明け 電気自動車元年 [TX]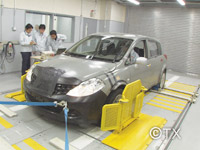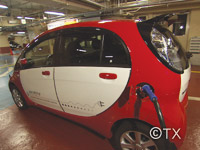 |Length : 45min. |Year : 2010 |
Electric cars have begun to draw attention as the leading role of eco-cars of the near future. Mitsubishi began marketing its i-MiEV to consumers since April 2010. Moreover, under the auspices of CEO Carlos Ghosn, Nissan's Leaf was put on the market in December. In its first year alone, 6,000 of the vehicles were sold, a telling measure of its popularity. It's said that this is the year in which electric cars will really begin to proliferate. And their entry has the potential to change the way we live. Indeed, electric cars have already begun to bring change to the automotive industry as well as mass production in Japan. This program has exclusive coverage of the inner workings of Nissan. What are the walls they run up against along the way to mass producing electric cars for the general public? But major manufacturers aren't the only participants here. Smaller companies that easily convert used vehicles into electric cars have also begun to spread. What are the capabilities and possibilities of the electric car? The answer lies down the road…
Spintop Battle: Small Factories Aiming for the World Championship
DC291533

コマに技あり~町工場から世界を目指せ~ [ABN]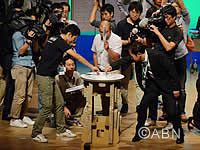 |Length : 25min |Year : 2015 |
This is "Koma Taisen," a competition fought between battle tops no more than two centimeters in diameter; there are no other restrictions. Ever since the inaugural 21-team tournament, contestants from small local companies throughout Japan have been putting every last ounce of their design and manufacturing expertise into producing the best possible battle tops.
The champion of each tournament is allowed to keep every one of the battle tops in the competition, effectively stealing their competitors' technology. The tournaments are serious business as the competitors vie for a spot in the upcoming World Championships.
This story follows the ups and downs of the designers and creators of these innovative battle tops.
SPIRIT OF JAPAN: The Man Who Created Magic Frying Pans
DC291634

日本のチカラ フライパンに魔法をかけた男~厚さ1.5mmの壁~ [NBN]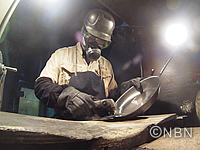 |Length : 25min |Year : 2016 |
There are frying pans so remarkably popular that you'd have to wait for about two years to get it. They are Magic Frying Pans manufactured by a cast iron products manufacturer called Nishikimi Chuzo, Co. The most prominent feature of the Magic Frying Pans is the thinness: it's only 1.5 mm thick. Nishikimi Chuzo developed a technology to achieve much desired "thinness" and thus the company could manufacture frying pans with excellent thermal conductivity for domestic use. However, for the development the company spent ten long years.Behind this success was the company president's tenacity in getting out of being a subcontractor at the time when the company was in a harsh business environment.
Empathy as Therapy: Bringing New Hope to Dementia Caregiving
DC291635

生きること 認知症の心に寄り添う「バリデーション」 [KTV]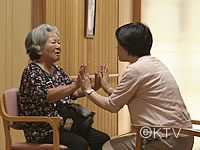 |Length : 47min |Year : 2016 |
It is predicted that by 2025, one in every five Japanese people over the age of 65 will be afflicted with dementia. Care for increasing dementia patients is urgent, but conditions for caregivers are harsh, and shortage of personnel is a serious problem. How can we give our loved ones the care they deserve?Naoko Tsumura, professor at Kansai University of Welfare Sciences, embraces "Validation", a method to empathize and foster better communication with dementia patients. In nursing homes that have introduced Validation, the relationships between caregivers and families, and the patients, have slowly improved, providing new hope for all.