Documentary

Japan : The Inside Story

そこが知りたい [TBS]

Modern Japan is complex and diverse. In fact, when we look at the way "ordinary" Japanese people live, we find that "ordinary" is something of a contradiction in terms. This series offers a multifaceted view of a multifaceted country.
What's in That Safe?
DC019515

そこが知りたい | 見たぞ!スゴイ金庫の中身 [TBS]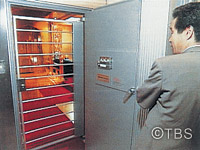 |Length : 46min. |Year : 1995 |
Most safes are repositories for money and valuable documents. But that's not all -- people keep all sorts of interesting things in safes and vaults. What's In That Safe shows the amazing variety of things open - everything from gold bars worth a fortune to paper patterns for Japanese footwear - and what are for one family decidedly bittersweet memories. This documentary also shows you what to look for in a "good" safe.
Why Did They Fall in Love? – Older Wives, Younger Husbands –
DC019514

そこが知りたい | なぜホレた?姉さん女房と年下亭主 [TBS]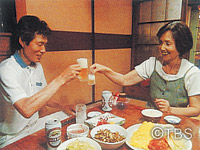 |Length : 46min. |Year : 1995 |
They call them "elder sister" wives. In this program, we meet a dance instructor who is married to a younger and very handsome fitness trainer - and is naturally worried about him straying. Then there is the wife who is as old as her husband's mother, the younger man who married the boss's daughter and adopted their family name, and the funeral home employee who left his wife and children to marry the widow of a man he helped bury. Sadly, the widow was later found to have cancer.
Taking Over the Family Business
DC019513

そこが知りたい | えっワタシが?継いでくださいウチの家業! [TBS]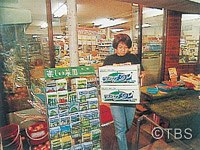 |Length : 46min. |Year : 1995 |
Traditionally, the eldest son takes over the family business in Japan. But recently things are changing. In the case of a tofu maker, it is his son in law who succeeds to the business. When the owner of a fish store falls victim to kidney disease, all three of his children pitch in to help. In one fishing family it is the daughter who takes over. And there is the eldest son of a farmer who must choose either to run the family farm - or to do what he really loves - making charcoal.
The Girls of Summer
DC019512

そこが知りたい | 女子高生アツイ夏の体験 [TBS]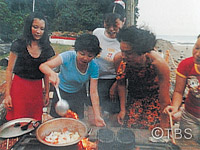 |Length : 46min. |Year : 1995 |
In their uniforms, Japanese high school girls may look the same but in fact they are all individuals and each has her own way of spending the summer. One girl spends the summer dreaming of becoming a stylist for models. Another does volunteer work at a hospital. Still another is studying hog farming and must cope with the death of a favourite pig. Perhaps most impressive is the 15-year-old who suffers from lifethreatening anemia, yet is determined to become a social worker.
Two for the Road
DC019511

そこが知りたい | 見たぞ!理由ありの二人旅 [TBS]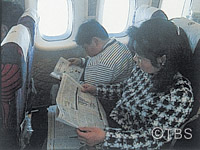 |Length : 46min. |Year : 1995 |
You will meet a mother travelling with her son who will enter a prestigious high school in Kagoshima. Another mother is travelling with her son - who is entering a high school for "problem" students in Hokkaido. There is a husband and wife driving to see their daughter off when she leaves for the Big City, a woman travelling to Tokyo to find her long-lost husband, and some cancer sufferers. This program provides a range of views of the human experience.
A Bus Journey to the Deep North
DC019410

そこが知りたい | 風雪!みちのく縦断各駅停車路線バスの旅 [TBS]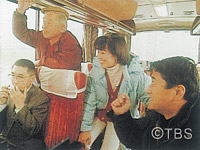 |Length : 46min. |Year : 1994 |
Since not many people know much about Japan's North Country, Michinoku, in winter - not even the Japanese - three intrepid reporters decide to do a travel story the hard way, boarding a local bus in Tokyo and traveling north. It is a long and chilly journey and the group suffers various hardships, but along the way they meet a lot of interesting people including cheerful ladies at the morning market, dog breeders and others whose warmth takes some of the chill out of their bones.
It's on the House
DC019409

そこが知りたい | 無料!タダほど素敵なものはない [TBS]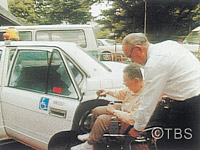 |Length : 46min. |Year : 1994 |
Who says you can't get something for nothing? Of course, sometimes there are strings attached: one restaurant offers free meals - free if you can finish the extra-huge helpings; a certain cosmetic surgeon's services are free, too - if you do not mind your "before" and "after" shots in magazine ads; and a used-car magazine raffles away a car a month. Still, there is a taxi driver who drives the physically handicapped to hospital free of charge. Some things really are free.
We Love Karaoke!
DC019408

そこが知りたい | 人生色々!カラオケ大好き [TBS]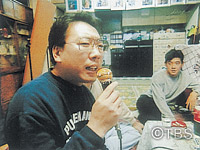 |Length : 46min. |Year : 1994 |
From private karaoke rooms to karaoke buses for kids, it is the newest craze. Some people do it to get rid of stress; some use it as a social lubricant: for still others, such as fishermen in Hokkaido during the long winters, there is simply not much else to do for entertainment. No matter what their budgets, karaoke fans are diverse. One man uses hi-tech stages and elaborate sets and costumes. Even old people enjoy "karaoke"!
The Best Water in Tokyo
DC019407

そこが知りたい | 夏だ!東京のおいしい水 [TBS]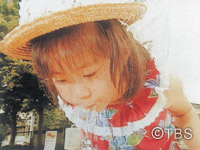 |Length : 46min. |Year : 1994 |
Everyone agrees Tokyo tap water tastes bad. But fear not - this program tells you what to do when your throat gets dry in the big city. For example, there is a restaurant where the chef insists on using only natural water. There is a shrine whose water is so famous one 92-year-old woman travels two and a half hours just to get a taste. Or you could dig a well in your own backyard or apply a little science to the problem. As the program shows you, you really don't have to drink the water.
Turning 20 in Tokyo
DC019406

そこが知りたい | ナニしてる?東京の20歳 [TBS]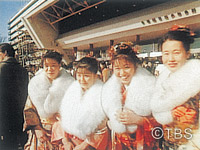 |Length : 46min. |Year : 1994 |
In Japan, young people officially become adults at age 20. This documentary takes an insightful look at the dreams and goals of the new generation that is transforming the nation. One young girl, who hopes to become a home health care worker, visits bedridden senior citizens for a company that provides bathing services. Two young men who dream of farming organic vegetables clear land at the foot of Mt. Fuji. Japan's young people are as full of energy as they are of hope.
Japan's Spry Centenarians!
DC019305

そこが知りたい | 仕事も遊びも!痛快な100歳 [TBS]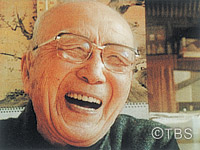 |Length : 46min. |Year : 1994 |
As the saying goes, you are only as old as you feel. This adage is certainly true for some older Japanese people for whom life does not really begin until a hundred. This fascinating program introduces some very energetic 100-year-olds - and some youngsters in their nineties - who are living life to the full with unashamed vigor. The sushi chef who still makes tasty sushi after 80 years in the business is only one example. The secret to longevity may be just a matter of attitude!
Sleepless Nights in Tokyo
DC019304

そこが知りたい | アブナイ!眠れない東京の真夜中 [TBS]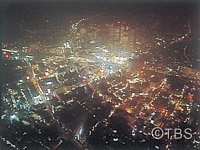 |Length : 46min. |Year : 1993 |
Like many large cities, Tokyo never really sleeps. This is a city whose night people are as various as they are interesting: there's a locksmith who makes house calls; a man who posts signs - illegally - under cover of darkness; a couple working the night shift to pay off a debt; a young man working his way through school by waking up limousine drivers; and a restaurateur. The program also shows a late-night florist, a bookstore for night owls, and an after hours public bath.
To Be or Not to Be Japanese
DC019303

そこが知りたい | 人情大好き!日本人にナリタイ [TBS]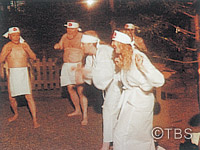 |Length : 46min. |Year : 1993 |
This program deals with various examples of Japanese racial prejudice. The cases include a man of Greek birth who has become a nationalized Japanese citizen but is still regarded as a "foreigner" by most other Japanese; a Japanese rakugo artist of mixed ancestry born and raised in Japan with the same problem; and a South East Asian refugee who has lived here for fourteen years and is refused citizenship because his daughter is caught riding a motorbike without a helmet.
The Artistry of Japanese Cuisine
DC019302

そこが知りたい | 美味を極める!日本の名料理人 [TBS]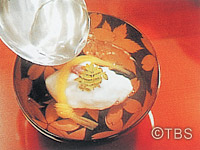 |Length : 30min. |Year : 1993 |
The basic techniques of Japanese cookery are slicing, grilling, deep-frying, and kneading, but - as this mouth-watering program shows - it is all a matter of taste. The chef at the Imperial Hotel attributes his mastery of French cuisine to skill in slicing; for the owner of a Kyoto restaurant the essence of traditional cooking is grilling; tempura cooks say their art lies in the deep-frying; and dumpling makers testify to the importance of kneading and grinding.
Hidden Treasures in Ginza
DC019301

そこが知りたい | 素顔の銀座 [TBS]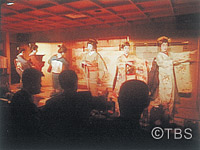 |Length : 46min. |Year : 1993 |
This light-hearted but informative program gives us a look at Tokyo's equivalent of Fifth Avenue: Ginza, home to shops and restaurants as exclusive and luxurious as any in the world. Among the hidden treasures known only to discriminating insiders are the Kiyota Sushi shop where there is no sign and a single meal may cost as much as $500, a traditional clothing store where only perfection counts, a master craftsman who works with gold leaf, and a modern-day geisha.