TV Station TVH
Les former a tout prix! Le base-ball en Ouganda
DC750901

育て!ウガンダ野球 [TVH]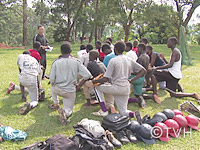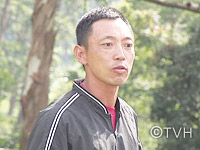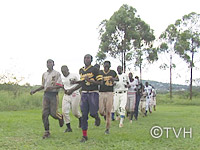 |Length : 20min. |Year : 2009 |
Ce documentaire met en lumière de jeunes ougandais dont la vie a changé grâce au baseball depuis l'arrivée d'un ancient professeur d'une école secondaire de Sapporo. En tant que volontaire japonais pour la coopération internationale (JOCV) de l'Agence japonaise de coopération internationale (JICA), Yuichi Odajima, 39 ans, a choisi l'Ouganda comme destination. Leur but n'est pas simplement de devenir des champions du baseball, mais aussi "des champions de la vie" capables de reconnaître leurs propres faiblesses et de les transformer en atouts. Pour Odajima, l'important est pas la maîtrise des techniques, mais la maîtrise de soi. Par conséquent, il est rigoureux et exige à ses elèves de se conduire avec vertu. Guidés par leur maître, les jeunes sportifs ougandais avancent, petit a petit, la voie pour devenir les vrais champions de la vie.
Baseball – Be big in Uganda!
DC280947

育て!ウガンダ野球 [TVH]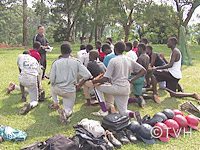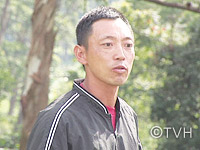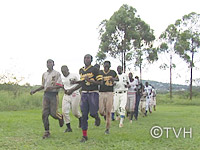 |Length : 20min. |Year : 2009 |
This documentary features young Ugandans whose lives changed with baseball and a former junior high school teacher from Sapporo. As a Japan Overseas Cooperation Volunteer (JOCV) of the Japan International Cooperation Agency (JICA), 39-year old Yuichi Odajima chose Uganda as his destination. Their goal is not to simply be baseball champions but to be "champions of life". Indeed, what's important for them is not only to win a game but to recognize and overcome their weaknesses. Odajima teaches these young players that what matters is their approach to the sport. Through his strict coaching, these Ugandans learn to adopt good conduct and to continuously improve themselves as people, so that one day they will hopefully become real champions of life.