Production Year 2015
DC241544

大分・湯のまち スタイリッシュ竹細工 [NHK]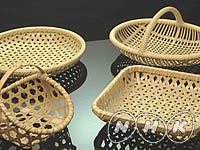 |Length : 29min |Year : 2015 |
Tae Kimura travels to the city of Beppu, Oita Prefecture, one of Japan's most famous hot spring resorts. Historically, Beppu was also a center of bamboo work production—bamboo baskets were sometimes used to steam food using the geothermal heat of the springs. Now those techniques live on in stylish woven bamboo handbags and accessories.
DC241545

京のあかり [NHK]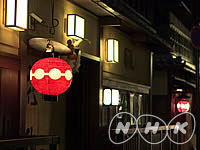 |Length : 29min |Year : 2015 |
Actress Misako Yasuda visits Kyoto, Japan's ancient capital, and still the capital of traditional craft item shopping. She's here to experience Kyo akari, a subtle approach to lighting nourished in the elegant townhouses of Kyoto over the course of 1,000 years. Yasuda is amazed by the level of craftsmanship. She even tries her hand at making a lamp of her own.
DC241546

京の布雑貨 [NHK]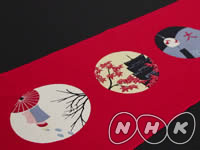 |Length : 29min |Year : 2015 |
Actress Tae Kimura visits Kyoto, where she visits the city's fabric dealers and gets a look at several traditional techniques. Kimura is captivated by the blend of ancient and modern, from handmade towels with pop-art patterns to antique textiles repurposed into chic new accessories. Finally, she goes to a workshop where you can make your own coin purse.
DC241547

横浜 ステキなコトハジメ [NHK]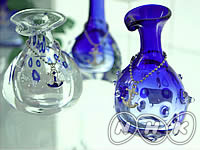 |Length : 29min |Year : 2015 |
Yu Kashii, a Japanese actress, heads to cosmopolitan Yokohama. In its 150 years as an international port, the city has been a trend-setting gateway for Western culture. Kashii grew up nearby, but is discovering many of the city's signature items for the first time, including porcelain, furniture, and scarves. Enjoy a stroll with her through chic shopping districts like Motomachi and the Red Brick Warehouse.
Eatrip Encountering Japan's Food and People: Kitami City "Bridging the Past with the Future"
DC261509

Eatrip~北海道・おいしい一人旅~ [HBC]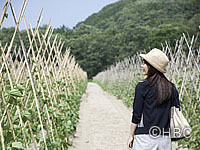 |Length : 23min |Year : 2015 |
Revel in the exquisite scenery. Engage in striking conversations with the locals. And indulge in the cuisine created from the offerings of the abundant nature.... This program takes you on a journey for local cuisine of Kitami in Hokkaido.
Embarking on the adventure is Hokkaido-based picture book author SORA. At the end of the trip, SORA creates a scrapbook using her own photos and drawings to reflect on her discoveries and thoughts.
Join SORA on her trip around Hokkaido and immerse yourself in the beautiful scenery of the land.