Production Year 2020
A Passionate Challenger | ~Don't Stop the Music Tokyo Philharmonic Orchestra~
DC282077

情熱大陸 | 東京フィルハーモニー交響楽団 [MBS]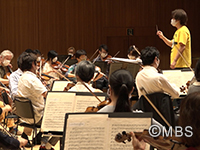 |Length : 25min |Year : 2020 |
The new corona virus is running rampant and many in the entertainment industry are faced with a difficult situation. As musical bands cancel their live gigs one after another, classical music concerts are no exception since despite its size, a concert hall is still a closed space.

When the state of emergency was lifted temporarily and some normalcy returned, Japan's oldest orchestra, the Tokyo Philharmonic Orchestra, welcomed the audience back to their hall. It was an arduous road with a major hurdle being how to attain safe distancing for the performers as well as the concert-goers.

Despite the easing of restrictions, professional sports play games without spectators. So what drove classical musicians to risk their own health to perform a concert? Dealing with the huge obstacles before them, dedication and a passionate love of music guide these music professionals as they prepare for their first concert in months.


From Dad to Daughter : The 700th Bento Box
DC282078

パパとなっちゃんのお弁当 [RNB]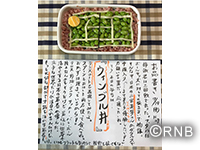 |Length : 26min |Year : 2020 |
Taisuke Aono lives in Niihama, Ehime Prefecture.
All he knew how to cook was burnt chicken and yakisoba filled with vegetables. But when his daughter Nat-chan started high school, he decided to start making bento boxes for her.
Nat-chan didn't think he could keep this up for long, since he couldn't stick to a diet, or quit drinking and smoking. And the first bento box he made was a mess...
But her dad kept cooking in the kitchen morning after morning.
All of his bento boxes came with a handwritten menu.
He would give each bento box a title, like "Wimbledon" or "Motivational Katsudon Bento," and would write about Nat-chan's club activities, her tests, events happening in Japan, and updates about his diets.
For three years, he kept making bento boxes and writing menus.
These menus soon became letters from father to daughter.
It wasn't long before he'd made 100, then 500, then nearly 700 lunch boxes. Then came Nat-chan's graduation.
What did he write for his 700th and final menu?

This program depicts the casual life of a single-parent family, and one father's loving bento boxes with humorous and emotional menus.

A Young Woman's Challenge: Born a Sake Brewer's Daughter
DC282079

JNNドキュメンタリーザ・フォーカス 青二才の挑戦~蔵元の娘に生まれて~ [TBS]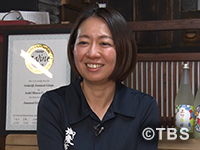 |Length : 25min |Year : 2020 |
Chisa Aoki left her job as a nurse to return to her family-run sake brewery. At the time, she knew nearly nothing about sake. Soon after her return, however, the brewery's signature brand began garnering prestigious awards both in Japan and abroad.
In 2018, Chisa embarked on a new challenge: "Nisai no Kamoshi" is a brand whose production is entrusted to a brewer in their twenties. This season will be Chisa's last as the brewer of "Nisai no Kamoshi."
Chisa reaches out to create a team of young men and women who will join her in every step of the sake-making process to create a version of the brand uniquely their own. Our cameras are there to follow the entire sake-making process and the warm relationships between Chisa and her family, the brewers and the customers who love sake.

Tech Innovators in Japan~ ①Visualizing Heart Disease ②Miracle Meat to Save the World~
DC292041

世界一の九州が始まる! ①心音が"見える"!超聴診器 ②地球を救うミラクルミート [RKK]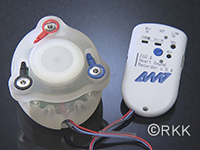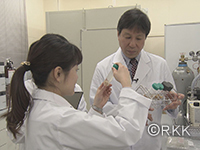 |Length : 24min |Year : 2020 |
① President of the medical startup AMI Co., Ltd., cardiovascular disease specialist Shinpei Ogawa has developed a stethoscope that allows doctors to see heartbeats.
Until now, stethoscopes have only provided the sound of heartbeats; by turning them into graphic data, it allows for early detection of heart disease and assists doctors with diagnoses. There are even plans to use it in telemedicine, as performing stethoscopies via the internet can benefit areas with a shortage of doctors. Could this device be a breakthrough for the countries' ageing population, as well as areas short on doctors?


② As the world's population increases, so do fears of a future protein shortage. For that reason, DAIZ, a company located in Kumamoto City, Japan, has developed a "miracle meat" made solely from soy beans. Koji Ochiai, DAIZ's Head of Research and Development, was interested in the fact that germinating soy beans share similar properties with animal meat. And by altering their sprouting conditions, he was able to produce "meat" that closely resembled the taste of beef, pork, chicken, and more. Since then, he has continued to develop this miracle meat in the hopes that it may one day save the world.

Science Zero The Underground Secrets of Oze
DC292042

サイエンスゼロ  大調査!尾瀬 知られざる地下世界 [NHK]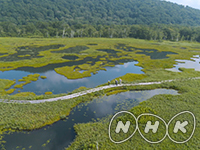 |Length : 30min |Year : 2020 |
Science ZERO utilizes cutting edge knowledge and technology to thoroughly investigate various phenomena from a scientific perspective. In this episode, we focus on Oze, Japan's largest mountain wetlands, where a comprehensive scientific survey was conducted after a hiatus of 20 years. Documenting the survey team for one year, this program joins them in revealing the secrets that have made Oze a paradise for rare flora and fauna. Even the experts are surprised by what they find in a pond called Ryugu Pond. How can this small pool possibly keep absorbing a stream of water that continually eddies in? Using the latest underwater drone technology, the survey team discovers a complex tunnel structure beneath the pond. It turns out that the key to Oze's unique ecosystem can be found in an unknown subterranean world!