Production Year 2008
Yanedan : The Rebirth of a Village
DC280845

やねだん ~人口300人、ボーナスが出る集落~ [MBC]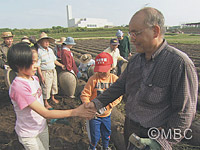 |Length : 51min. |Year : 2008 |
This is the story of the rebirth of a village. Located far in the southwest of Japan, twelve years ago the village of Yanagidani (affectionately called "Yanedan") was a typical village in rural Japan. Its young people moved away and those who remained grew older. More than 40% of its 300 residents were over 65 years old and the village was in a state of decline.
When the village appointed Mr. Toyoshige to be its new village head -- and the people of Yanedan set out to re-build the community -- life began to change in unexpected ways. This is the story of how in practical and often creative ways the villagers brought a new life and vitality to their village, and without any help from the government.
This program is based on a close documentation of village life during the past five years, a story told using film footage, photographs, and interviews with the village head and the many old but active members of the community.
As a model of local revival, Yanedan has become famous throughout Japan.
[NHK Special] A Contest of Skills
DC290829

NHKスペシャル 若き技能エリートたちの戦い ~巧みを競うオリンピック~ [NHK]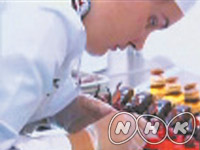 |Length : 49min. |Year : 2008 |
813 young people under the age of 23 gather in Japan from around the world to compete in 47 different skill categories. Japan, once a force to be reckoned with, has recently faltered in the competition. Behind these disappointing results is the hollowing out of Japan's technical workforce as its factories move abroad and its experienced engineers retire. Over the four-day competition, this program reveals the struggles that Japanese manufacturers face in producing a new generation of skilled workers.
DC320805

ドキュメント にっぽんの現場 | 夏 サンゴの海 沖縄 慶良間諸島 [NHK]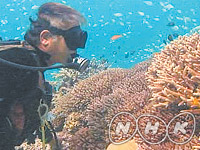 |Length : 29min. |Year : 2008 |
Some of the most beautiful coral reefs in the world are found off Okinawa's Kerama Islands at the southern edge of Japan. The 250 different species of coral are a treasure trove for the islands and even provide a means of livelihood for local people. But because of the extremely hot summer in 2007, rising seawater temperatures due to global warming, coral bleaching, and the mysterious so-called white syndrome, the coral reefs are being injured. This program follows local diver and his friends in their desperate fight to protect the coral reefs, revealing the critical situation of the coral reefs and the thoughts of those working to preserve them.
DC320806

ドキュメント にっぽんの現場 | どこへ行く あなたの古着 ~世界に続く再生ライン~ [NHK]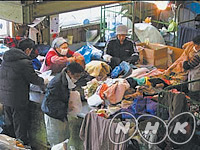 |Length : 29min. |Year : 2008 |
Now in Japan various approaches are being taken to make use of old clothing. At clothes sorting factories, part-time workers sort through clothing coming at them on conveyor belts and divide the clothing into 130 categories for shipment to second destinations overseas. This program provides an up-close look at Japanese people's passion for fashion, the techniques of the clothing recycling industry, the obstacles standing in its way, and the efforts of the clothes sorting factories.
DC320807

ドキュメント にっぽんの現場 | ヒットをねらえ コミック創刊 [NHK]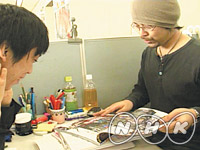 |Length : 29min. |Year : 2008 |
While weekly "manga" magazines for boys such as the Shonen Sunday and Shonen Magazine are celebrating their 50th anniversary, a series of new manga magazines for boys and girls are being released at around the same time. In fact, despite decreased numbers of publications of existing magazines due among other factors to an aging core readership, there is a new trend that attempts to appeal to the original target age group: kids. One of such magazines is the Monthly Shonen Rival. It targets kids whose first stop after school is the convenience store, and whose favorite activities at home are to watch comedy shows and anime on TV or play video games. To ensure its success, the publisher is focusing its efforts on discovering new talents whose age and sensitivity are as close as possible to those of the readers.
This program takes an up-close look at two new manga artists, one working on a manga where the main character consists of a transforming hero and the other on fourframe comic strips set on campus, and their editor.