Documentary : Traditional Culture

Fireworks Festival at the Sumida River
DC279710

ロマンと感動の記録『隅田川花火大会の軌跡』 [TX]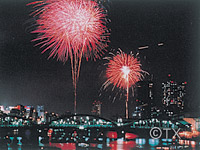 |Length : 30min. |Year : 1997 |
The summer Sumida River fireworks festival has a long history. This particular festival was originally intended to prevent fire and disease when it was first established, but today more than 1 million people annually watch as some 20,000 "fire flowers" light up the evening sky. The skill required in the manufacture of fireworks is as important as the care taken when they are released into the sky.
The Final Performance – Chikuzan Takahashi –
DC279811

最後の舞台 津軽三味線・高橋竹山の挑戦 [NHK]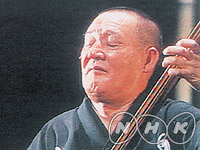 |Length : 44min. |Year : 1998 |
The shamisen is a traditional Japanese musical instrument. A unique style of shamisen playing is Tsugaru-jamisen originating from Tsugaru, in the northern prefecture of Aomori. The man said to be the last master of Tsugaru-jamisen, Chikuzan Takahashi, died in February 1998 at the age of 87. Blind since two years old, Chikuzan's livelihood and passion had a single focus - the Tsugaru-jamisen. Nearing the end of his life, Chikuzan courageously began a series of come back performances.
650 Years at Center Stage
DC279815

男の晴れ舞台 650年の伝統を舞う [NHK]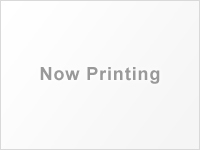 |Length : 49min. |Year : 1998 |
Kimitake Ueda has been performing Noh for 31 of his 34 years, and passed a milestone with his rendition of the bell sequence in the Dojoji Temple play. This episode follows the demanding life of a Noh actor, focusing on Ueda, the third of four sons born to a Noh master of the Kanze School, as he undertakes a seven-year apprenticeship program. The world of the Noh theater is very disciplined, and an aspiring actor most sharpen all his senses and absorb the techniques that his teacher's body had perfected through the years.
Song of Birds and Flowers – The World of Atsushi Uemura, a nihonga artist –
DC279912

花鳥諷詠 いのちを描く 日本画家・上村淳之の世界 [NHK]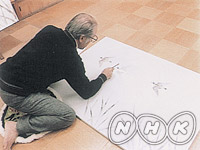 |Length : 44min. |Year : 1999 |
Nihonga artist Atsushi Uemura, a noted ornithologist who calls himself a "bird-and-flower painting" artist, is the third generation of a distinguished family of painters: his grandmother Shoen Uemura and father Shoko Uemura were both recipients of the Order of Cultural Merit. On his retirement from the Kyoto City University of Arts, Uemura began working on a painting of a white hawk, an ambition his father had long held.
The Echo of "Naruko" Castanets – Yosakoi Soran Festival 1996 –
DC279913

鳴子騒いだ…YOSAKOIソーラン祭り・1996 [HTB]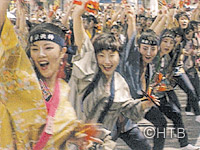 |Length : 24min. |Year : 1999 |
The June "Yosakoi Soran" Festival in Hokkaido draws up to 10,000 contestants and attracts an audience of 1 million over a three-day period. Performers must follow two rules: the Hokkaido folk song "Soran" must be incorporated in their music, and dancers must carry "Naruko" castanets in accordance with the original festival in Kochi Prefecture. The festival is organized by college students who recruit sponsors and contestants.